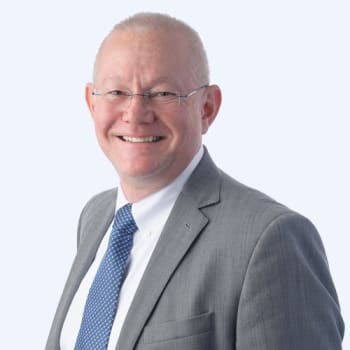 Chris Kmetz
Senior Vice President, Engineering
Chris Kmetz is Senior Vice President, Engineering, for Carrier. In this role, he leads the company's efforts in research, development and technology, overseeing a global network of 4,400 accomplished engineers, driving innovation and product development in collaboration with the business units to best serve Carrier's customers with differentiated products. 
Chris joined Carrier in 2020 from Pratt & Whitney and brings more than 30 years of engineering and technology leadership experience. 
In his time at Pratt & Whitney, he helped lead the design, development and entry-into-service of the game-changing Geared Turbo Fan (GTF) as Program Chief Engineer for the first GTF to be civil certified. Most recently, Chris served as Vice President, Engineering, Module Centers. In that role, he led a team of 3,500 engineers, in partnership with operations, to drive accountability and performance from design to engine delivery, as well as aftermarket support for all customers. 
Chris earned a bachelor's degree in aerospace engineering from the University of Notre Dame and an MBA from Arizona State University. Chris currently serves on the Graduate Studies and Research Advisory Committee at the University of Notre Dame.
Connect with Chris on LinkedIn
file_downloadChris Kmetz Bio