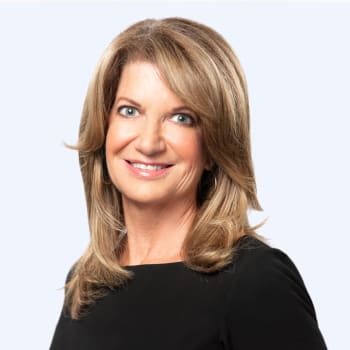 Mary Milmoe
Vice President, Communications & Marketing
Mary Milmoe is Vice President, Communications & Marketing, for Carrier, with responsibility for leading the company's global integrated communications, marketing and social impact strategy. In this role, Mary protects and strengthens Carrier's corporate reputation by guiding external, internal, executive and digital communications, strategic marketing, branding and corporate social responsibility.
Mary has over 35 years of global business experience, including more than 25 years with Carrier. Prior roles include Vice President, Communications; Director, Environmental Marketing; Director, Marketing Communications; and Director, Marketing, Distribution – Americas. She also spent two years based in Europe as Director, Commercial Sales Development, for Carrier's European Distribution and as Vice President, Marketing, for Carrier Commercial Systems and Services.
Mary earned a bachelor of science from Cornell University and a master's degree in communication management from the S.I. Newhouse School of Communications at Syracuse University. She currently serves on the Urban Green Council Board of Directors, as well as the Board of Directors for Habitat for Humanity of Palm Beach County.
file_downloadMary Milmoe Bio