Carrier Awards Scholarships to Atlanta-area Engineering Students
Four Atlanta-area engineering students were recently recognized as 2022-2023 Carrier Scholars, becoming the latest recipients of valuable scholarships, internships and potential future employment at Carrier. Through the company's two-year collaboration with the Atlanta University Center Consortium (AUCC), the country's largest and oldest consortium of historically Black colleges and universities, each student received $25,000 in scholarships. AUCC awards over $1 million in scholarships annually to students in its Dual Degree Engineering Program.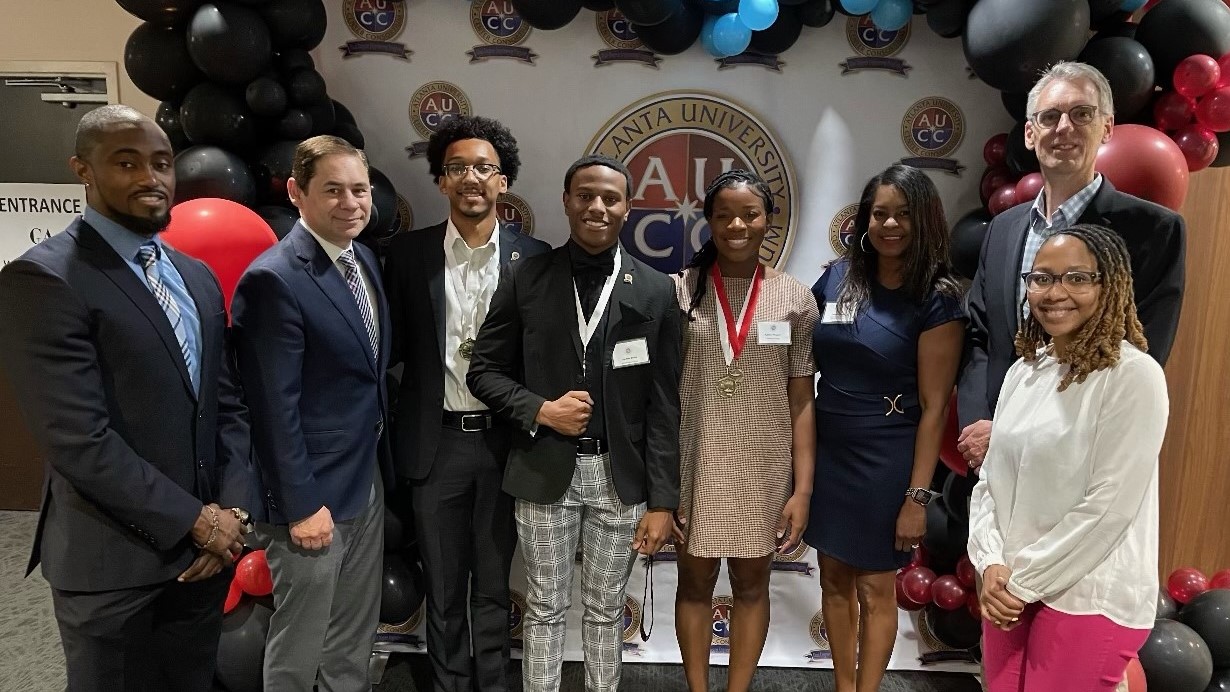 Carrier scholarship winners with members of the Carrier team at the April 30 awards event held on the campus of Clark Atlanta University.
"This program shines a light on the best and brightest rising technical talent," said Mead Rusert, President, Automatic Logic Corporation. "These scholarships provide the opportunity for successful engineering careers: financial support to make the students' education affordable and internships to inform their future career choices."
The Carrier/AUCC Scholars Program helps students learn and develop skills, so they are equipped for future success. The students begin their internships in May.
"I am extremely honored and excited to be recognized by a company with such a rich history of pioneering innovation in the HVAC industry," said scholarship recipient Bryant Dean. "I can't wait to join in on the amazing products, services, and changes Carrier contributes to all over the world.""
"I am sincerely honored and extremely grateful to receive the Carrier scholarship," said new scholarship recipient and former Carrier intern Sydnee Rogers. "The scholarship award will allow me to apply more focus on my studies while the internship will allow me to accelerate progress towards my career aspirations. Just as Carrier has supported me, I hope to one day create scholarships for the engineering students who come behind me."
In addition to its strategic collaboration with the AUCC, Carrier established new scholarship programs at historically Black colleges and universities (HBCUs), including North Carolina Agricultural & Technical State University and Spelman College. Spelman, Clark Atlanta University and Morehouse College are among the higher education institutions served by the AUCC.
"With every student we help graduate through our scholarship and internship program, we are changing lives and impacting the future of our communities," said Tonyia Purdy, Director, Human Resources Business Partner, Carrier.