Every five years we establish quantifiable environmental and safety goals. Developed in collaboration with our business units, reviewed and approved by our senior management and Board of Directors, our goals are focused on areas where we can make meaningful improvements and inspire our employees to build on our more than 20-year EH&S legacy. Our goals measure progress in absolute terms against a baseline year and are not adjusted for organic increases or decreases in production. Since 2006, we have reduced our greenhouse gas emissions by 44% and our water consumption by 43%.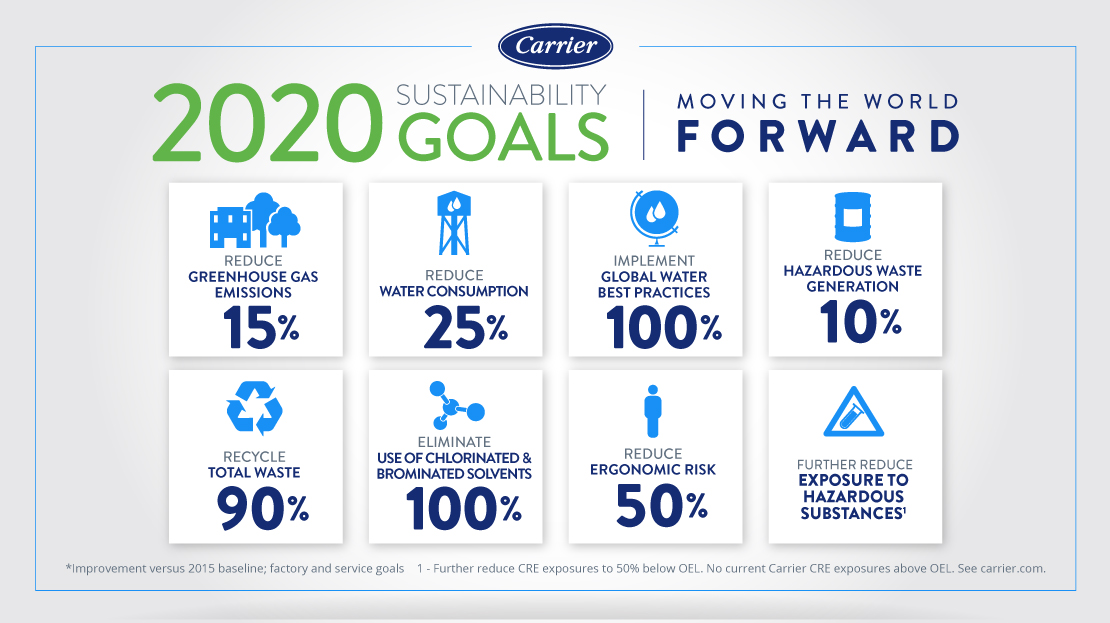 Our Progress to Date
We continuously work to implement sustainable solutions in the design of our products and in our operations, and encourage suppliers, customers and employees to achieve ever greater sustainable outcomes. Learn about our factory goals and performance below.