Our commitment to sustainability begins with where we work. Our green building footprint spans the globe, with eight LEED® factories and 10 LEED offices around the world. But certification is only one part of the equation: inside each of our locations, we lead with human-centered policies, processes and practices that create safe and sustainable environments for our entire workforce.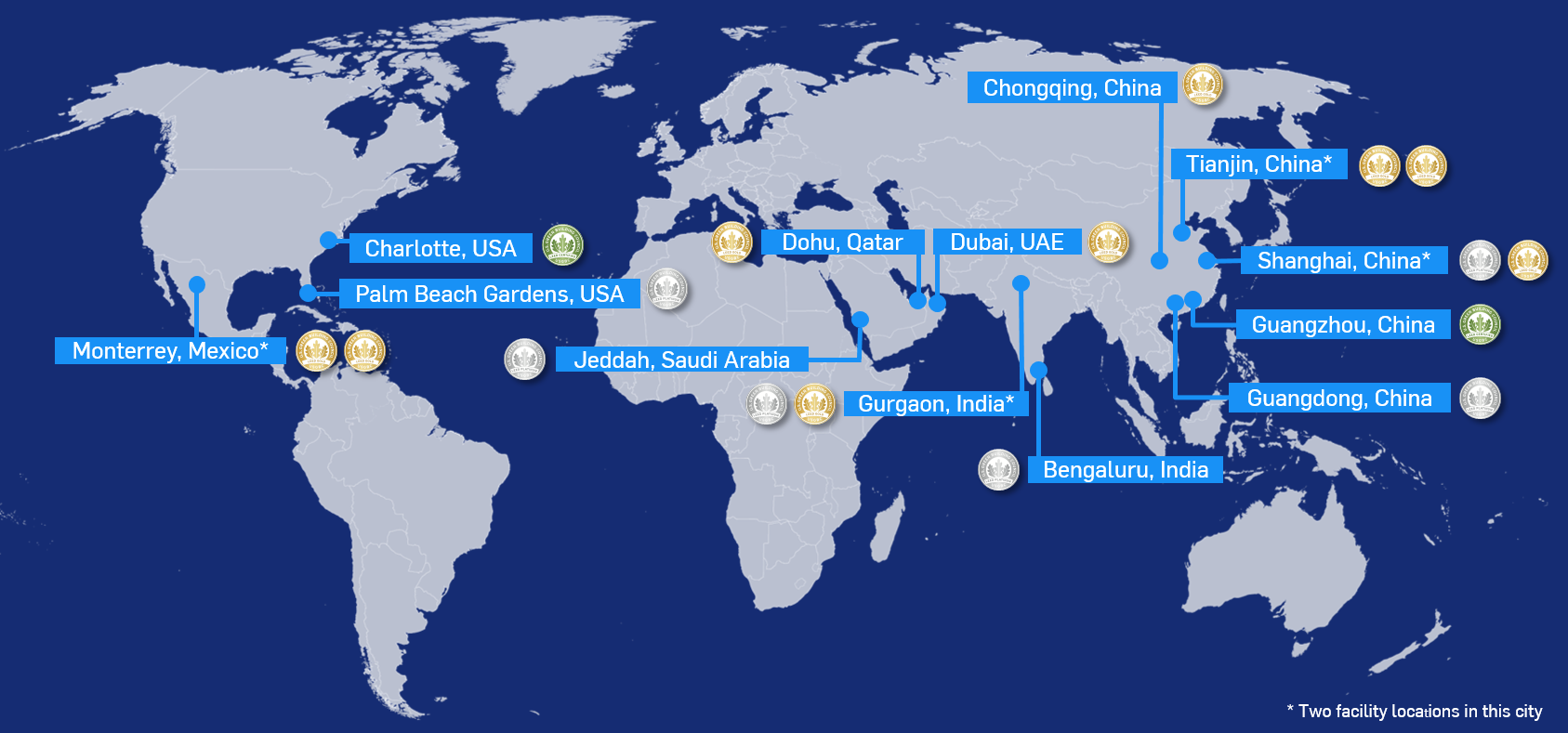 Goals and Performance
We measure the effectiveness of our practices through several key performance indicators – and our dedication to consistent improvement is reflected in the numbers. Among our goals is our aim to reduce our Greenhouse Gas (GHG) emissions by 3% annually through 2025, which is in keeping with the Paris Accord objective of limiting the global average temperature increase to 2 degrees Celsius.