Carrier Secure Product Development Lifecycle Earns Rigorous Independent Cybersecurity Certification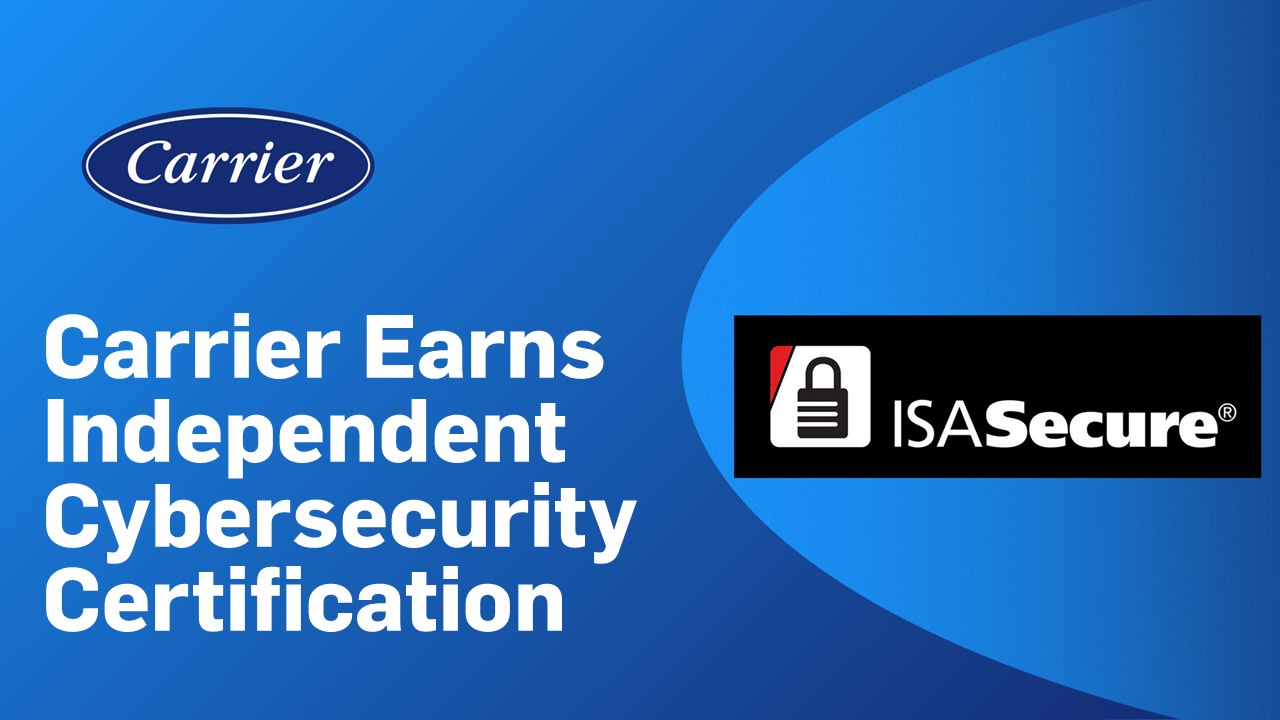 PALM BEACH GARDENS, Fla., Oct. 4, 2022 -- Carrier Global Corporation (NYSE:CARR), the leading global provider of healthy, safe, sustainable and intelligent building and cold chain solutions, is pleased to announce its dynamic secure product development and lifecycle support process earned a rigorous cybersecurity certification after meeting the requirements for both ANSI/ISA-62443-4-1:2018 and IEC 62443-4-1-2018. Issued by exida LLC, an ISASecure and ISO accredited certifying body, this independent analysis of processes, procedures and controls, enable security posture for Carrier's industrial control system offerings, products and technologies. The designation reflects the company is meeting and exceeding best practices, transparency and enabling mission success for its customers.
"Our commitment to the highest and most robust cybersecurity standards for our products and offerings goes beyond self-assessment," said John Deskurakis, Chief Product Security Officer, Carrier. "Our customers require transparency and a clear, consistent approach within their supply chain. Independent audits and certification to known and respected standards help to achieve the full measure. Carrier is proud to see its SDLA processes meets such rigorous cybersecurity standards."
The ISASecure Security Development Lifecycle Assurance (SDLA) certification program ensures compliance with ANSI/ISA 62443 security for industrial automation and control systems, focusing on secure product development lifecycle requirements. The certification is issued by the ISA Security Compliance Institute, which manages the ISASecure conformance certification program, and the standards are industry recognized for cybersecurity, related to automation and control system applications. The International Electrotechnical Commission officially designated the IEC/ISA 62443 series of standards as "horizontal," meaning they are applicable to a wide range of industries.
"Carrier continues its pledge to building secure products, aligning to industry standards and providing higher levels of confidence to customers and partners," Deskurakis said.
To learn more about Carrier's commitment to product cybersecurity, visit www.corporate.carrier.com/product-security/.