Autronica Launches "AutroWorld"– An Innovative 3D Tool to Explore Vertical Market Applications and Products
Autronica, a leading innovator, manufacturer and supplier of fire and gas safety equipment in the land, sea and industrial fire and gas safety sectors, recently launched "AutroWorld," a new web experience that redefines how customers and employees learn about Autronica products and their vertical market applications. AutroWorld takes an innovative three-dimensional approach that provides a multi-layered, visually intuitive representation of how Autronica products fit into the world at large. Autronica is part of Carrier Global Corporation, the leading global provider of healthy, safe, sustainable and intelligent building and cold chain solutions.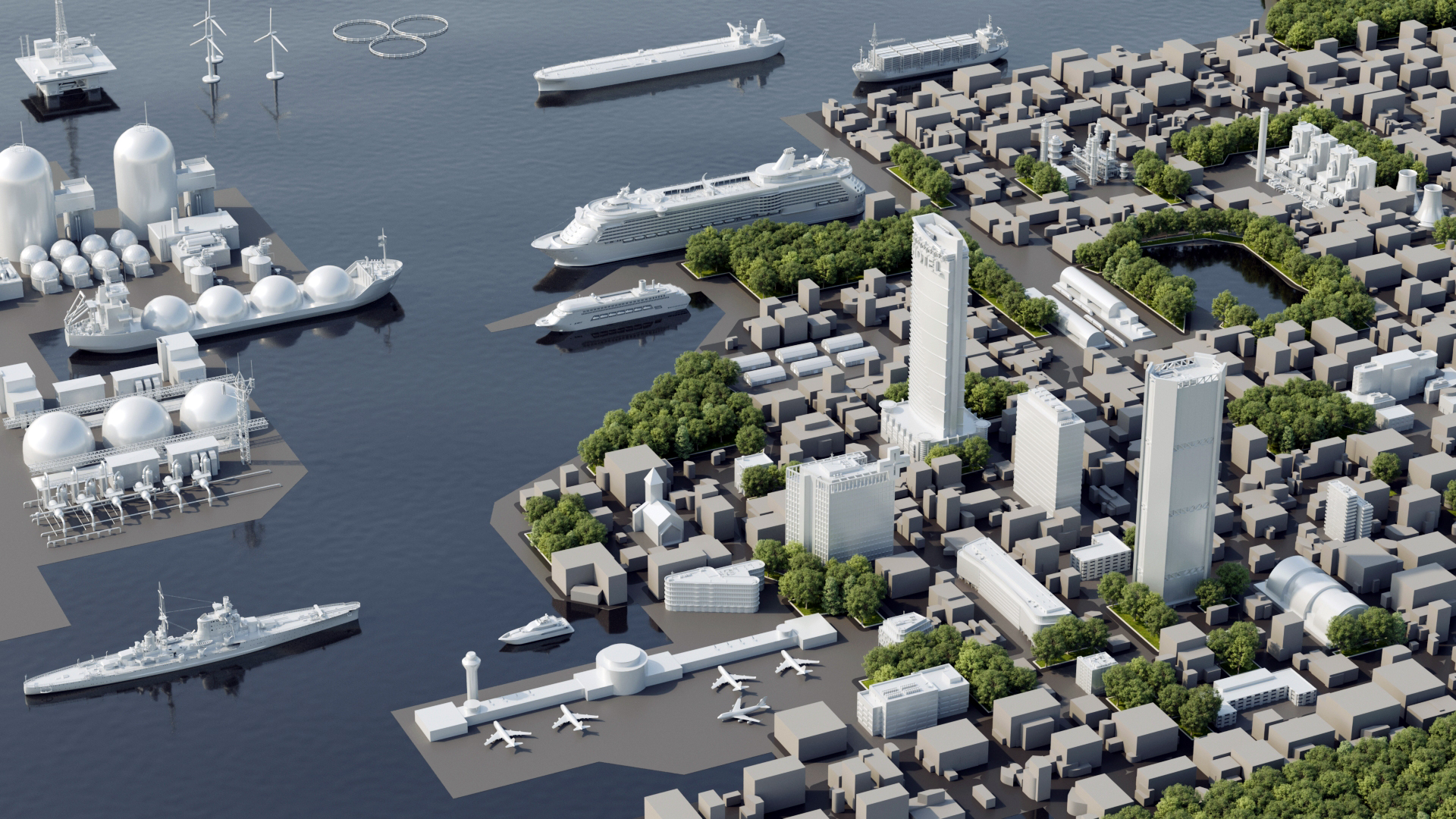 The AutroWorld home page displaying a 3D map populated with different Autronica market verticals.
The new AutroWorld portal features a 3D representation of a coastal city that includes a hotel, hospital, cruise ship, wind farm, data center, and more – each core Autronica applications. By clicking on an application, say "hotel," users can dive deeper. From here users will see the various types of rooms in a hotel such as a foyer, conference room, bedroom, or kitchen. Select the foyer to go a layer deeper and view a rendering of the room populated with various Autronica products, such as an AutroGuard® V-430 multicriteria protector or AutroSafe complete fire alarm control panel. Users can then click on each product to learn more about how it solves hotel-related challenges.
That impressive array of layers, visuals and information is repeated for each vertical displayed on the initial 3D city layer. For instance, the wind farm vertical goes as far as showing the innerworkings of a turbine and the Autronica products found within.s.
"AutroWorld allows us to present Autronica in a brand-new way," explains Katrine Wold Lund, a Key Account Manager at Autronica and the leader of the AutroWorld project. "It lets us show our solutions across all verticals and in one place rather than piece by piece on separate webpages. It also empowers users with an intuitive way to learn about how Autronica solutions are used in real life."
Lund also notes that although AutroWorld was designed with the end user experience in mind, Autronica now envisions it being used in many different scenarios, from marketing and sales to internal training.
Once a user selects a vertical, such as hospitality or hotels, they will see a visual representation of the various rooms Autronica products can be used in.
Despite the notable amount of information currently available on AutroWorld, Autronica already has plans to augment it with more verticals, including places like a shopping center, office building, navy boat, car carrier, oil rig platform and more.
"It's also our goal to replace the ordinary product catalogue and enable customers to buy Autronica products directly from the AutroWorld portal," said Lund.
To view the portal, visit www.autroworld.com.