Bobby George Talks IT and OT on the AWS Industrial Insights Podcast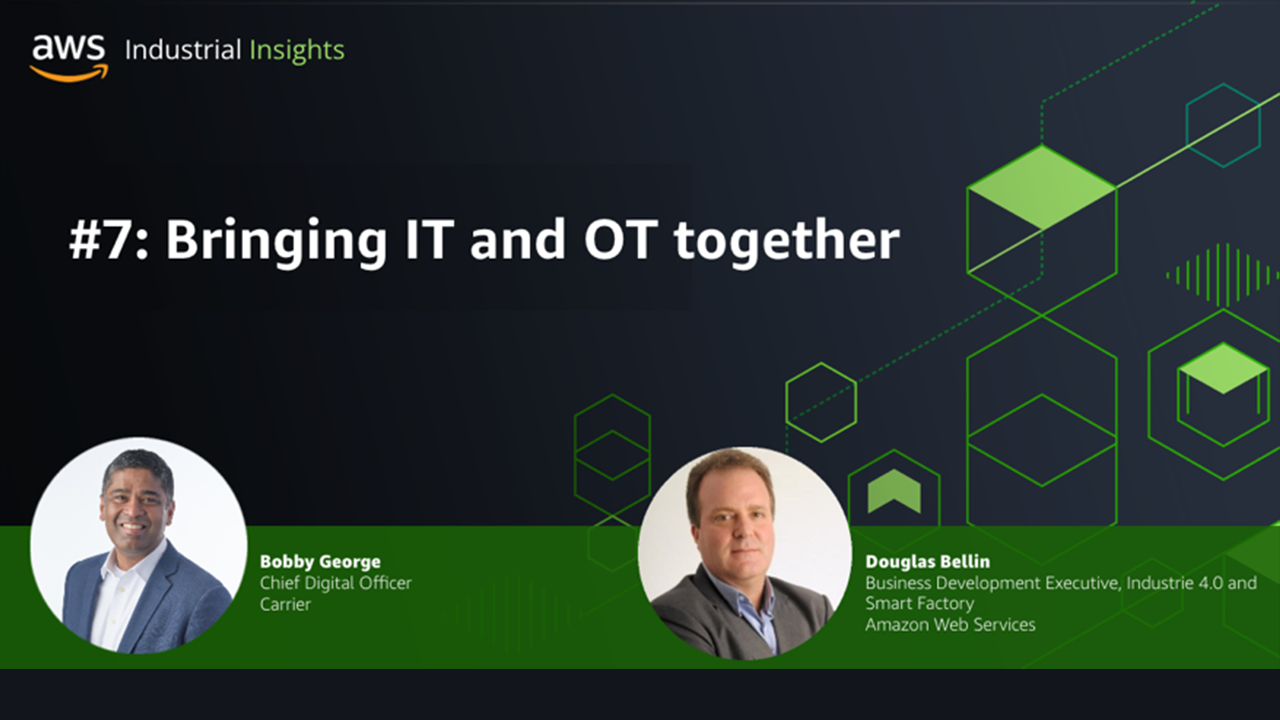 Carrier's Chief Digital Officer Bobby George recently sat down with Caroline Lawrence from Amazon Web Services to talk about the intersection of IT and OT (operational technology) on the AWS Industrial Insights podcast. 
The AWS Industrial Insights podcast features visionary industry leaders who give their unique perspectives on technology, innovation and leadership. In this episode Bobby shares the importance of getting leadership buy in across the board to drive digital strategy and innovation. 
When it comes to bringing together IT and OT, Bobby's key takeaways are to:
• Commit to the long-term goals 
• Invest in the right people 
• Ensure top down alignment on strategy 
• And ensuring your digital strategy is scalable 
Listen to the full podcast
here
.