#EWEEK2019: Building on Carrier's Legacy of Engineering Excellence
The National Engineer's Week, Carrier is highlighting engineers from the Carrier Graduate Hire Program. The program provides hands-on engineering experience for early-career professionals who receive career development opportunities, exposure to leadership and a strong professional network. These employees around the globe help shape the future of Carrier by driving innovation, enhancing our products, creating new ways of meeting customer needs and supporting growth of the business.
We asked them why they chose a career in engineering and what it's like to work for Carrier.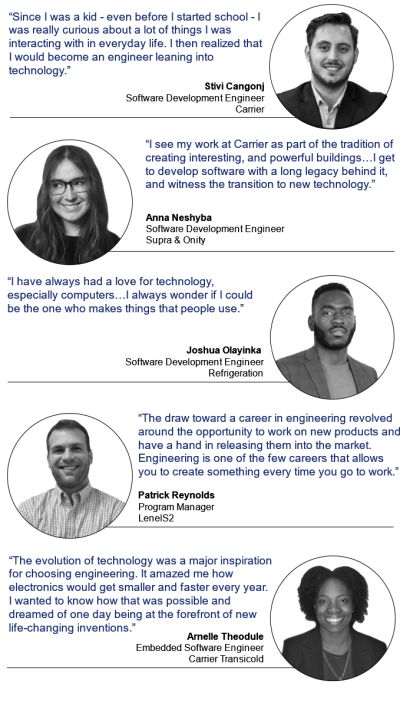 Interested in learning more about the Carrier Graduate Hire Program? Check out what positions are available on our career page.