Carrier Again Recognized as CIO 100 Award Recipient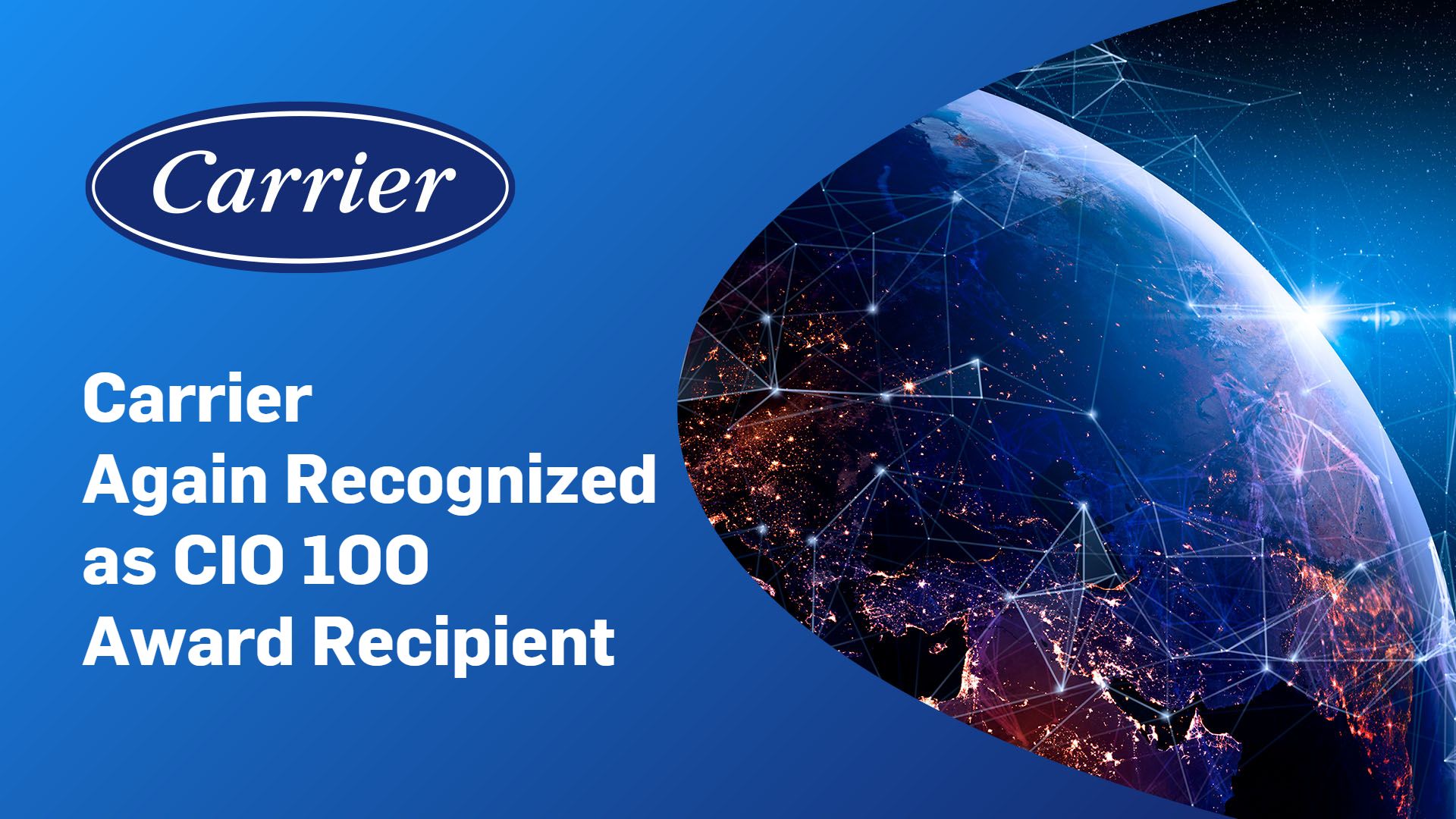 Carrier Transicold's Pricing Analytics Program – powered by the corporation's Analytics and Automation Center of Excellence (CoE) – was selected as a CIO 100 Award winner for 2023.
Winners are selected based on their use of leading digital practices that deliver business value through the innovative use of technology, which creates competitive advantage, improves business processes, enables growth and enhances customer relationships.
The Pricing Analytics Program leveraged machine learning techniques to present relevant business insights enabling Carrier to consistently provide solutions and value to customers.
"This new program is going to help our customers and drive new growth for our company," said Rajiv Kapur CFO, Truck Trailer Americas. "This pricing analytics project was completed in a very short timeframe, and the level of engagement and support from the entire team was outstanding."
CIO 100 winners are selected by a team of external judges, and this year's champions will be recognized at the
CIO 100 Symposium & Awards
in August.