Carrier Analytics and Automation Center of Excellence Wins CIO 100 Award for Micro-transformations Program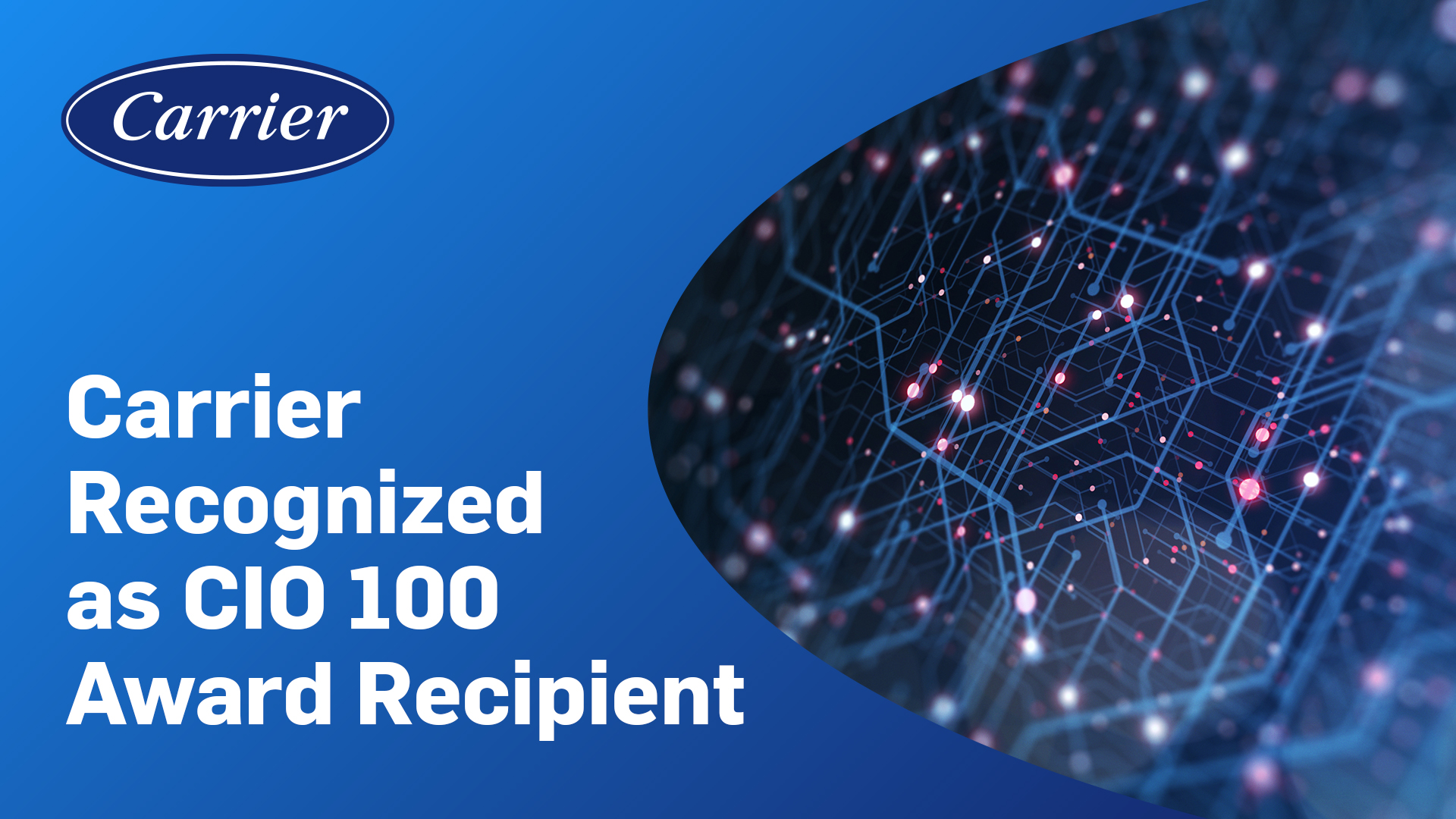 As a testament to a relentless focus on digital innovation, Carrier is pleased to announce its micro-transformations program powered by the company's Analytics and Automation Center of Excellence has been named a
CIO 100 Award Winner for 2022
. Now in its 35th year, the award distinguishes 100 organizations for their achievements in technology innovation and is a recognized mark of enterprise excellence.
Micro-transformations leverage creative and innovative digital solutions that result in cost-effective and sustainable processes. The program was launched in 2021 to respond to challenges that could only be achieved with a transformative mindset, coupled with speed and agility.
"Carrier's Analytics and Automation Center of Excellence micro-transformation program delivers a full suite of advanced supply chain solutions to meet and exceed customer's expectations across all business units," said Gundeep Singh, Executive Director, Digital and Analytics, Carrier. "The approach combines the strengths of automation with analytics, artificial intelligence and machine learning to deliver measurable business results."
Selected by a team of external judges, this year's winners will be recognized at the
CIO 100 Symposium & Awards
in August. The organizations being recognized demonstrate what it means to deliver business value through the innovative use of technology, create competitive advantage, improve business processes, enable growth and improve relationships with customers.