Carrier Releases 2021 Annual Report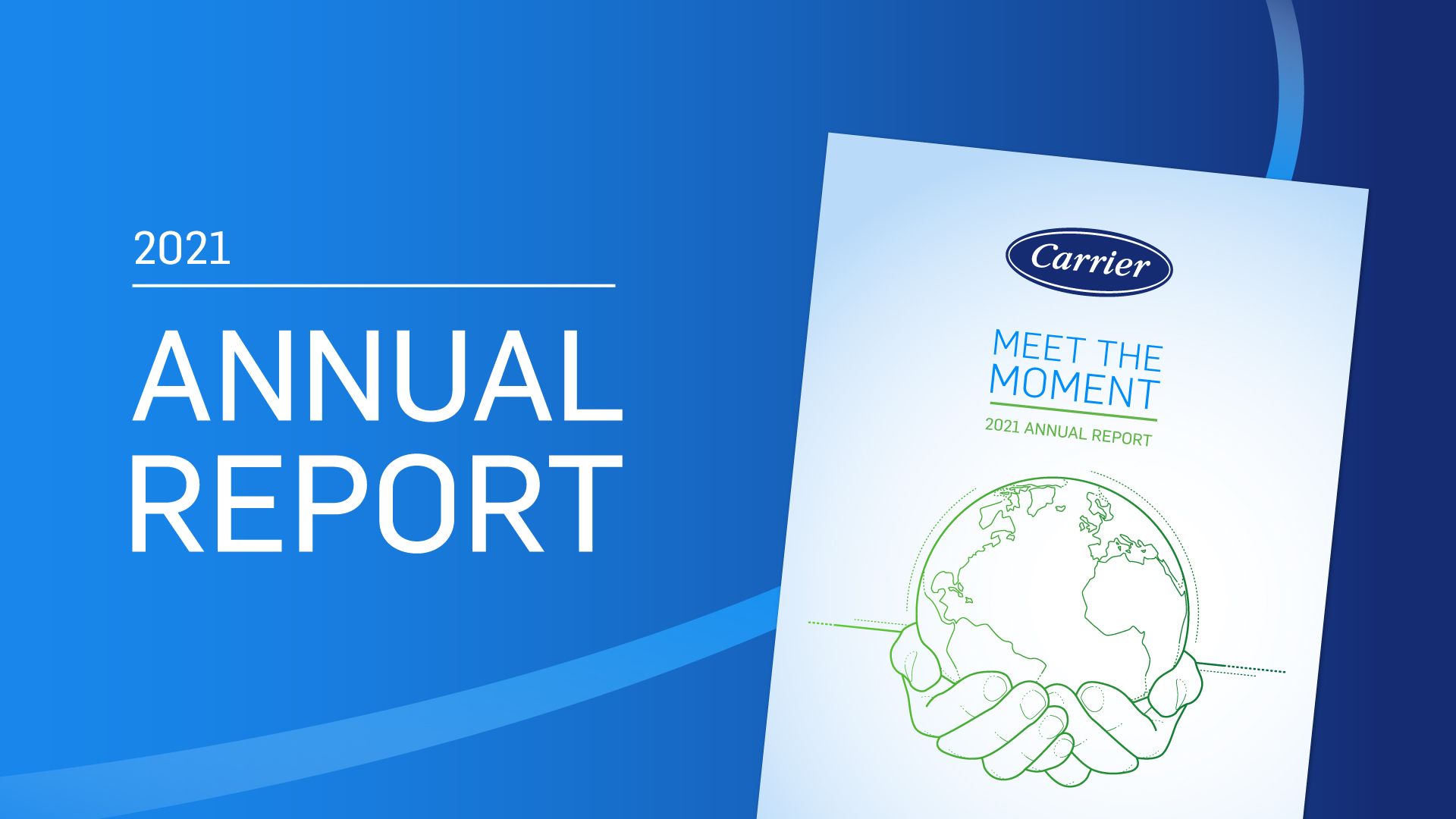 Carrier has released its 2021 Annual Report – highlighting its first full year as an independent public company. In 2021, we executed on our growth initiatives, accelerated technological and digital innovation and delivered differentiated results for our stakeholders, including customers and shareowners. Amid the ongoing COVID-19 pandemic, and confronted with supply chain disruptions and broad-based inflation, we delivered strong performance and notable year-over-year growth.
Carrier is at the epicenter of important secular trends – including an increased focus on healthy indoor air environments, effective cold chain distribution and sustainability. We are uniquely positioned to address some of the most critical challenges facing people and our planet, and we're proud to continue to meet the moment to make a profoundly positive impact on both.
To read more and view Carrier's full 2021 Annual Report, click
here
.