Carrier Releases 2022 Annual Report - Solutions for a Greener Planet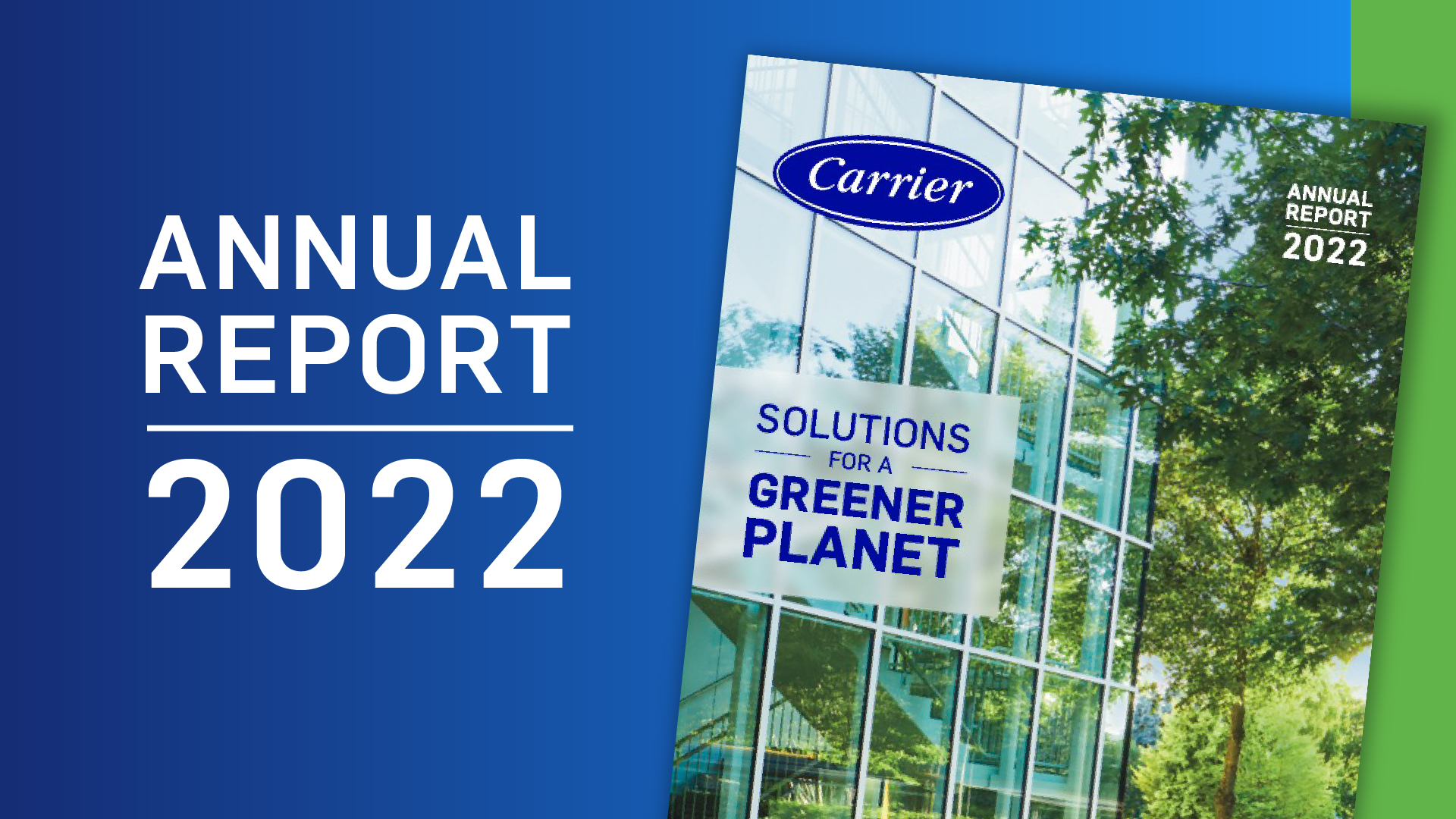 Carrier has released its
2022 Annual Report
- Solutions for a Greener Planet.
"I am proud of our team's continued strong performance in a dynamic macroenvironment. Carrier has the opportunity – and obligation – to drive disruptive innovation to make a positive impact for our customers and the planet. Long-term secular trends are transforming our industry, and we are leaning in as an industry leader uniquely positioned to solve our customers' most important challenges," said Chairman & CEO David Gitlin in his letter to shareowners. "The result has been a galvanized workforce focused on a compelling mission, a supportive customer base eager for solutions, an investor base benefiting from the resultant growth and margin expansion, and a positive impact on our planet for generations to come."
To read more and view Carrier's full 2022 Annual Report, click
here
.