Carrier's Response to the Situation in Ukraine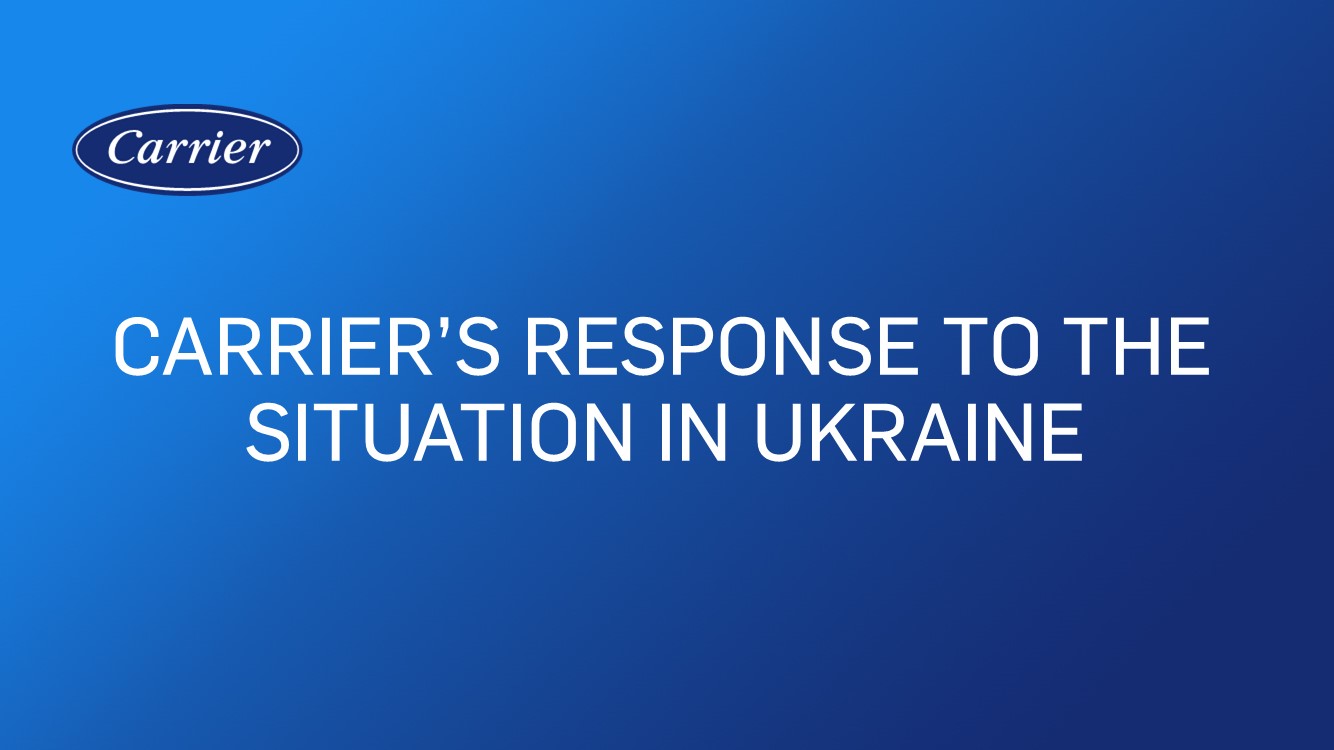 Our hearts go out to the people of Ukraine as we watch the invasion that has resulted in senseless casualties, destruction of property and the tragic refugee crisis.
At Carrier, we support an urgent, peaceful resolution and we stand strong with the people of Ukraine.
Effective immediately, we are suspending business operations in Russia. Carrier will honor existing contractual obligations, where possible, in a manner that fully complies with all sanctions and trade controls that have been imposed, but we will not pursue new business opportunities there. This decision reflects our values and our solidarity with the people of Ukraine.
A crisis response team is supporting our employees in the region, including those in close proximity to the Ukrainian border and are providing support, such as time off, humanitarian aid, emotional support and resources to aid our people. Carrier also has launched a company match program to allow employees to donate to a worldwide non-profit organization to support the Ukrainian people. All employee contributions will be matched 1:1 by our Carrier Foundation.
We hope for a rapid end to this conflict before more lives are lost, and for lasting peace in the region.