Carrier Supports Habitat for Humanity International During National Healthy Homes Month
Carrier proudly collaborated with Habitat for Humanity during National Healthy Homes Month to shine a light on the importance of making healthy homes accessible for all and to make a positive impact in the community.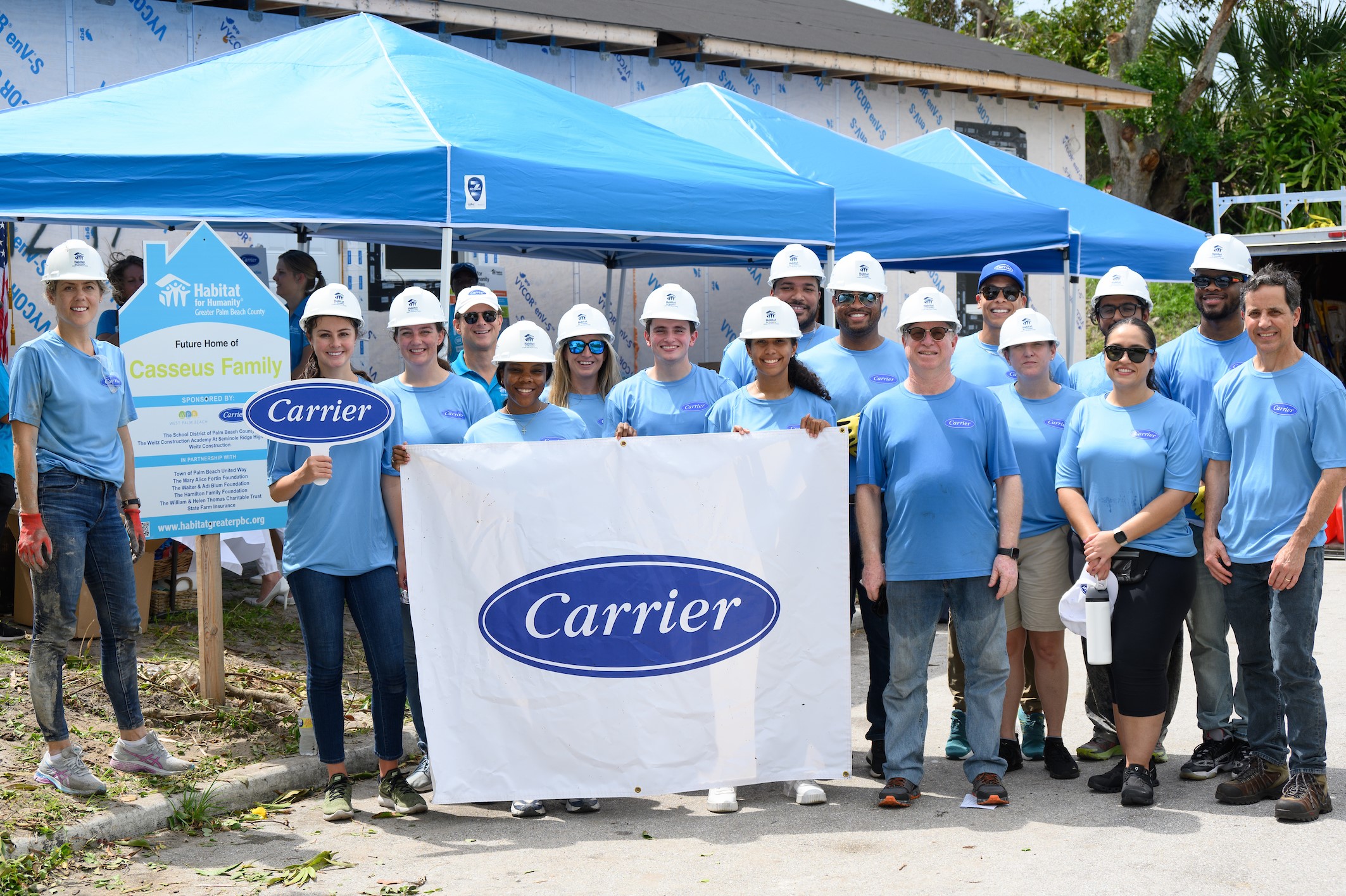 Carrier volunteers at a Habitat home build site in West Palm Beach, Florida during National Healthy Homes Month. 
The U.S. Department of Housing and Urban Development designated June as National Healthy Homes Month to focus on the critical relationship between housing quality and health.
At a Habitat build site in Indianapolis, Justin Keppy, President, NA Residential and Light Commercial HVAC, Carrier, joined Jonathan Reckford, CEO of Habitat for Humanity International, to amplify the message and discuss the challenges facing homeowners in today's market and climate along with tips for making homes healthier.
"Creating a healthy, safe and affordable indoor environment is critical to the long-term success of Habitat homeowners," Keppy said. "Carrier is dedicated to enabling access to healthier, safer, more efficient and productive indoor environments through our innovative suite of Healthy Homes solutions."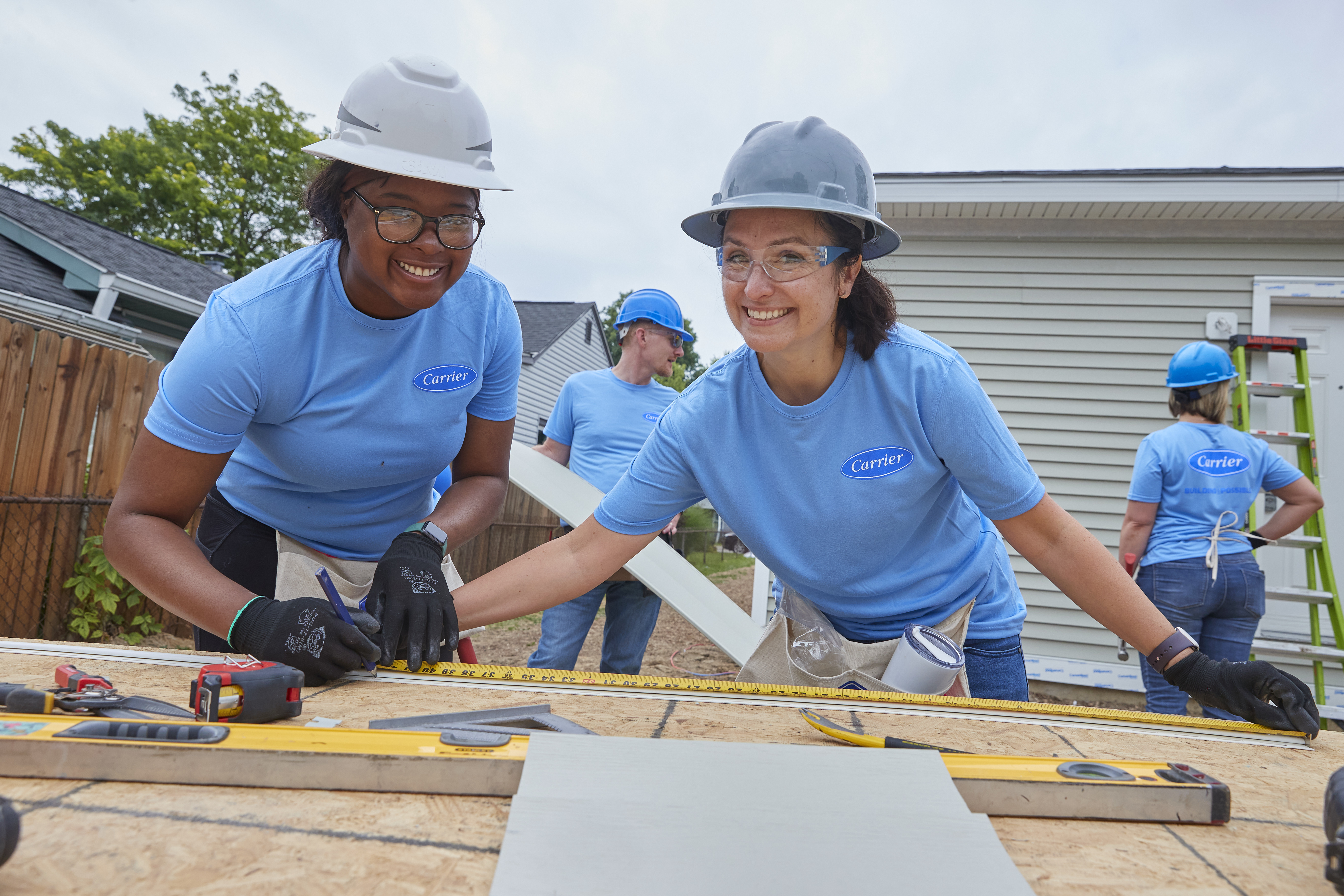 In Indianapolis, Indiana, Carrier employees work together to build a Habitat home. 
Joining the effort to support Habitat and National Healthy Homes Month, more than 125 Carrier employees gave their time at build and project events in Florida, Georgia, Indiana, Massachusetts, New York and North Carolina.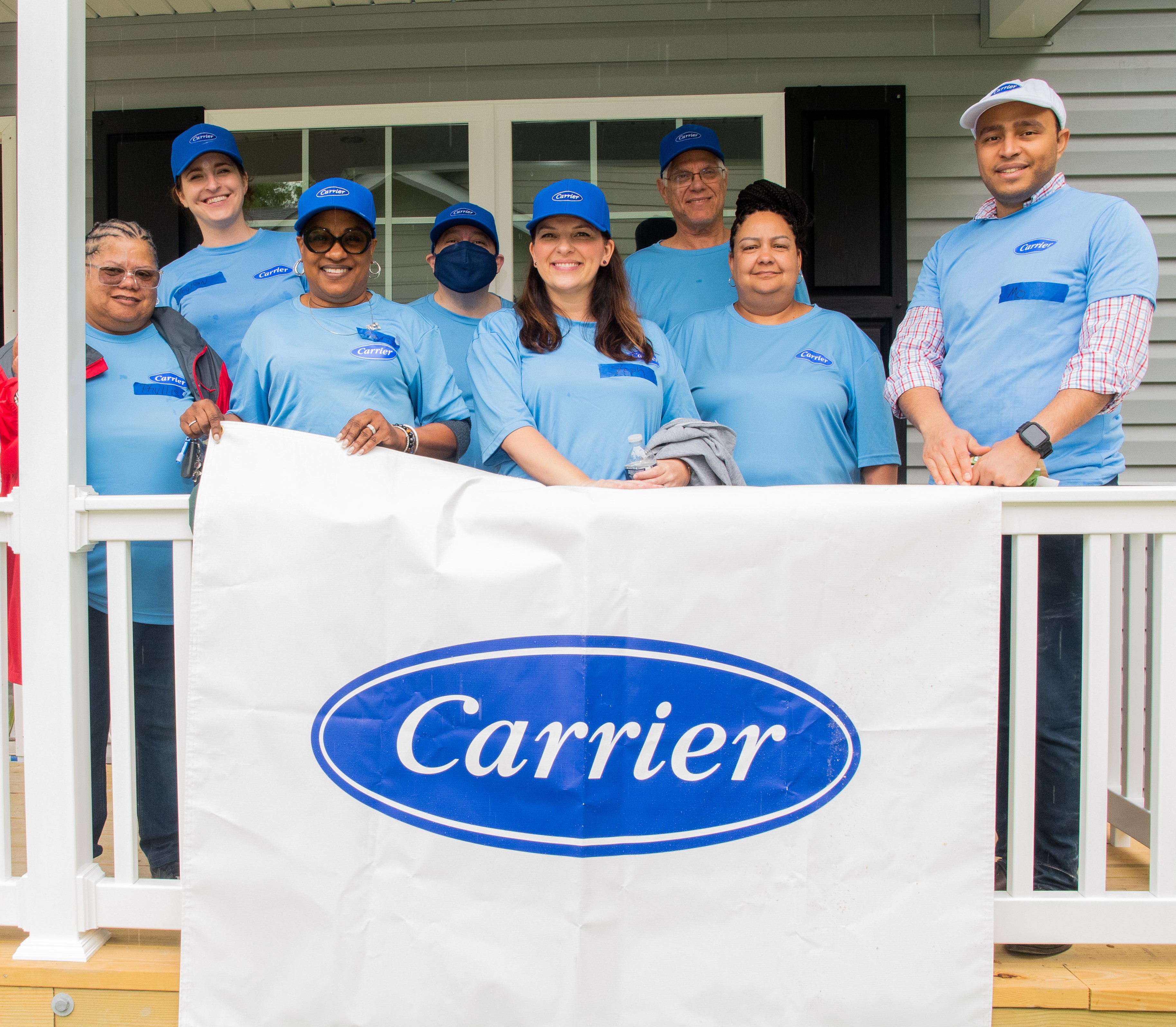 In Burlington, North Carolina, Carrier employees help build a Habitat for Humanity home during National Healthy Homes Month. 
Carrier volunteers helped to build new homes, assisted in deconstruction projects where they removed doors, windows and other construction materials from houses to be reused and sold in Habitat's ReStore, built playhouses for children of military veterans and volunteered at Habitat ReStores across the country.
In addition, Carrier donated Healthy Homes products including smart air purifiers and smoke alarms to Habitat. Carrier will also support Habitat as a gold sponsor of the Jimmy & Rosalynn Carter Work Project, which will take place in Charlotte, North Carolina, this year. This is Carrier's third time supporting the event. Carrier has supported Habitat affiliates nationwide for nearly three decades, with product donations and countless employee volunteer hours.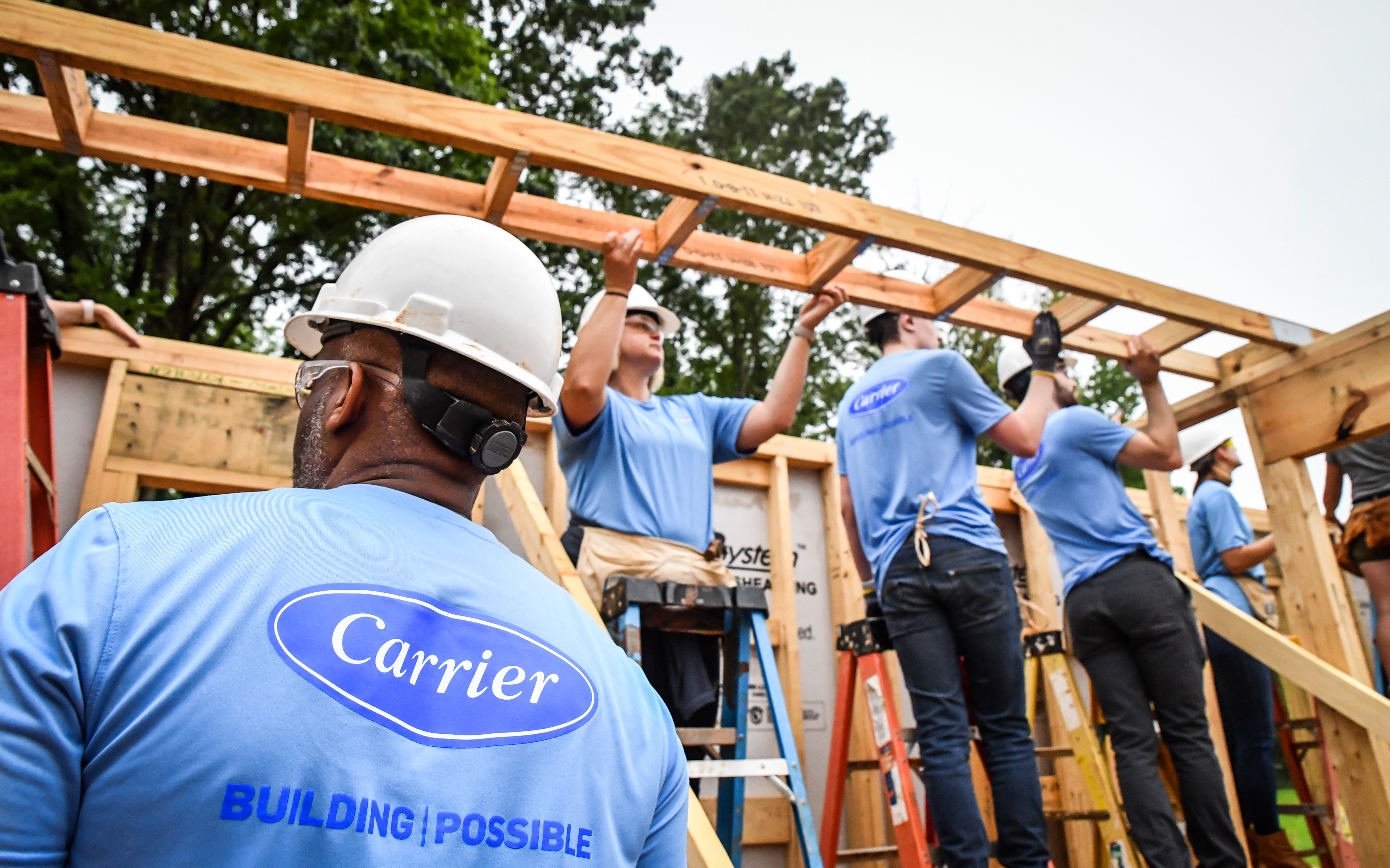 Framing is lifted into place on a new Habitat home by a team of Carrier volunteers in Charlotte, North Carolina, the site of the 2023 Jimmy & Rosalynn Carter Work Project.