Carrier and EMSI are First to Achieve Monumental Building Health-Safety Rating in China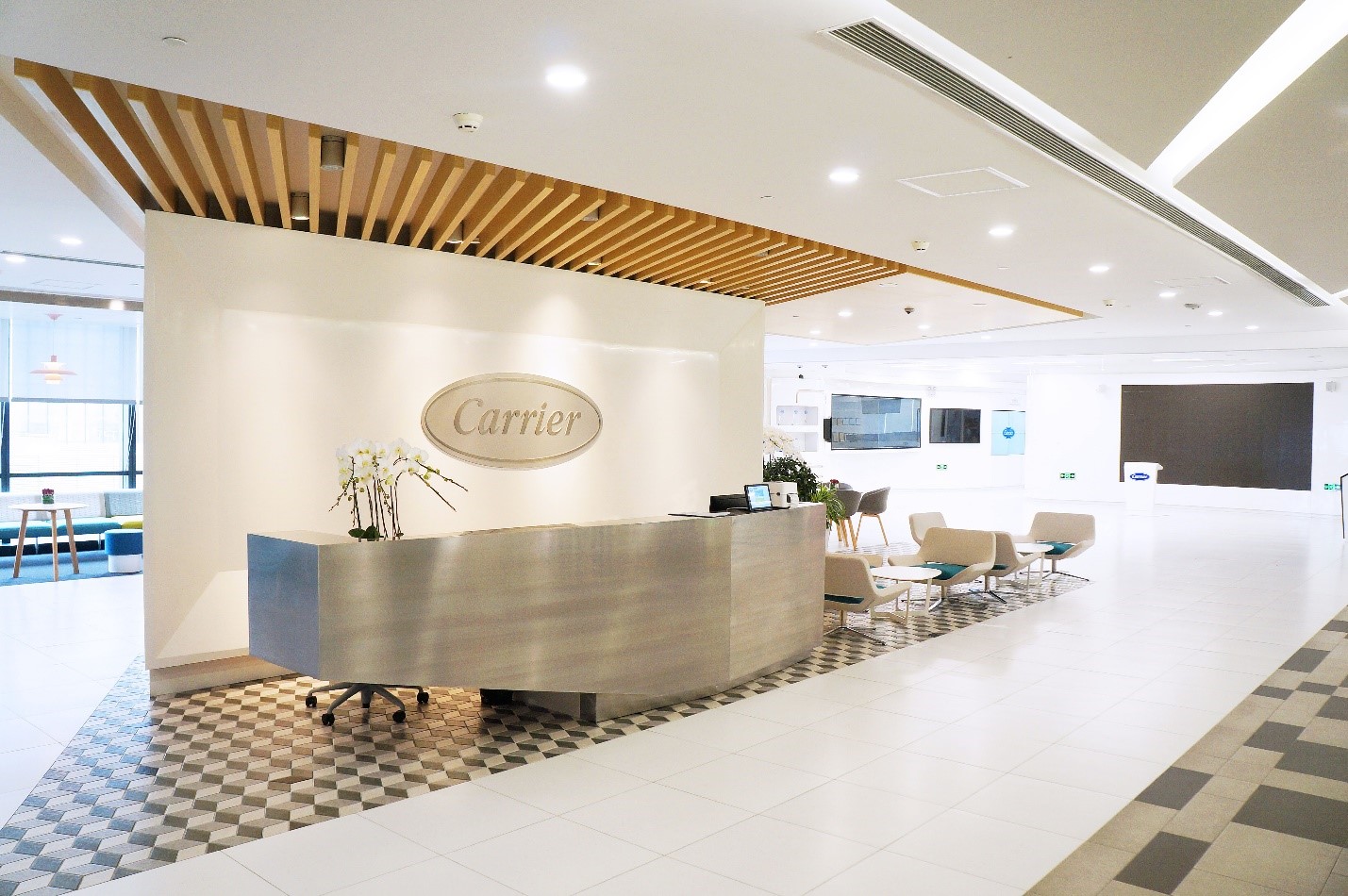 The International WELL Building Institute (IWBI) has announced that Carrier and its subsidiary Environmental Market Solutions, Inc. (EMSI), a leading provider of green building consulting services based in China, are the first organizations in China to achieve the WELL Health-Safety Rating for Facility Operations and Management. The rating, which is third-party verified by Green Business Certification Inc. (GBCI), signifies that Carrier/EMSI have prioritized health and safety in managing and operating their offices and manufacturing facilities, instilling trust and confidence among Carrier/EMSI employees, customers and other stakeholders.  
Carrier/EMSI enrolled their offices in Beijing, Shanghai, Guangzhou and a new Carrier factory in Shanghai for the WELL Health-Safety Rating. EMSI implemented the rating requirements for both organizations.
"Implementing the WELL Health-Safety Rating for our own facilities provided us an opportunity to familiarize our staff with the knowledge and nuances necessary to achieve the rating," said Dr. Yi Chun Huang, general manager, EMSI. "The award is a testament to our commitment that EMSI follows the world's leading standard and the best practice when it comes to human health sustainability."
Adapted from features in the WELL Building Standard (WELL) that focus on facility maintenance and operations, the WELL Health-Safety Rating is designed to guide and empower the actions of large and small businesses alike in taking the necessary steps to maintain facilities that prioritize the health and safety of their staff, visitors and stakeholders. It also serves as an annual process that supports efforts to promote long-term health and safety.
"Being the first to have achieved WELL Health-Safety Rating in China underlines Carrier's long- term commitment to prioritizing the health and safety of our employees, clients and all other stakeholders," commented Titus Yu, Managing Director, Carrier Commercial HVAC Equipment, North Asia, "The rating aligns Carrier's focus on promoting healthy indoor environments with IWBI's internationally recognized standard and can guide us aiming for best practices in our own operations."  
This achievement shows Carrier's efforts to help create a healthier world – also evidenced by its
Healthy Buildings Program
, an expanded suite of advanced solutions to help deliver healthier, safer, more efficient and productive indoor environments across key verticals including commercial offices, healthcare, hospitality, education, and retail. Carrier offers WELL performance testing and certification through the Healthy Buildings Program.