Carrier Launches New Military and Veteran Employee Resource Group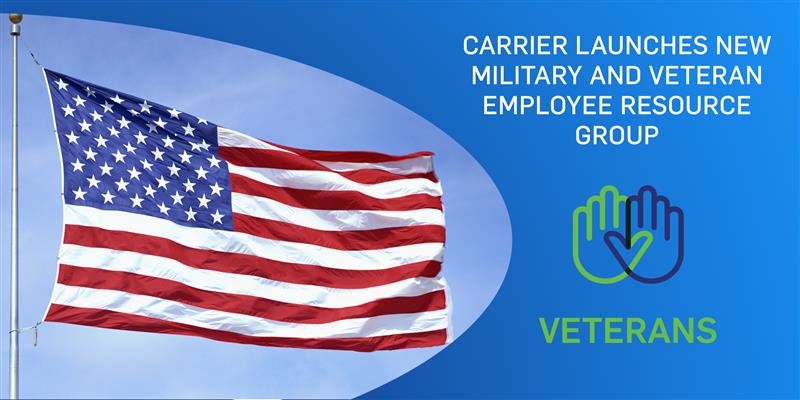 This year, November 11 marks Veterans Day, Remembrance Day, Armistice Day and something else – the founding of Carrier's new Military and Veteran Employee Resource Group (ERG). This group is designed to represent and support the network of dedicated employee veterans that work at Carrier, including those serving in the Reserves and National Guard. 
The Military and Veteran ERG will help build an inclusive workplace where all employees #_belongAtCarrier, which is critical for those who have had the unique experience of serving their countries. The group will also help to support the recruitment and retention of veterans, an important part of Carrier's broader strategy to promote diversity & inclusion throughout its workforce. 
To get started, the Military and Veteran ERG has established a U.S. chapter and plans to expand outside the U.S. in the future. 
Today and every day, we thank all veterans who served and continue to serve, for protecting us and for their sacrifices.
Read about Carrier's employees and our focus on Diversity & Inclusion
here
.
Learn more about careers at Carrier
here
.