Carrier's Critical Role in Global Vaccine Distribution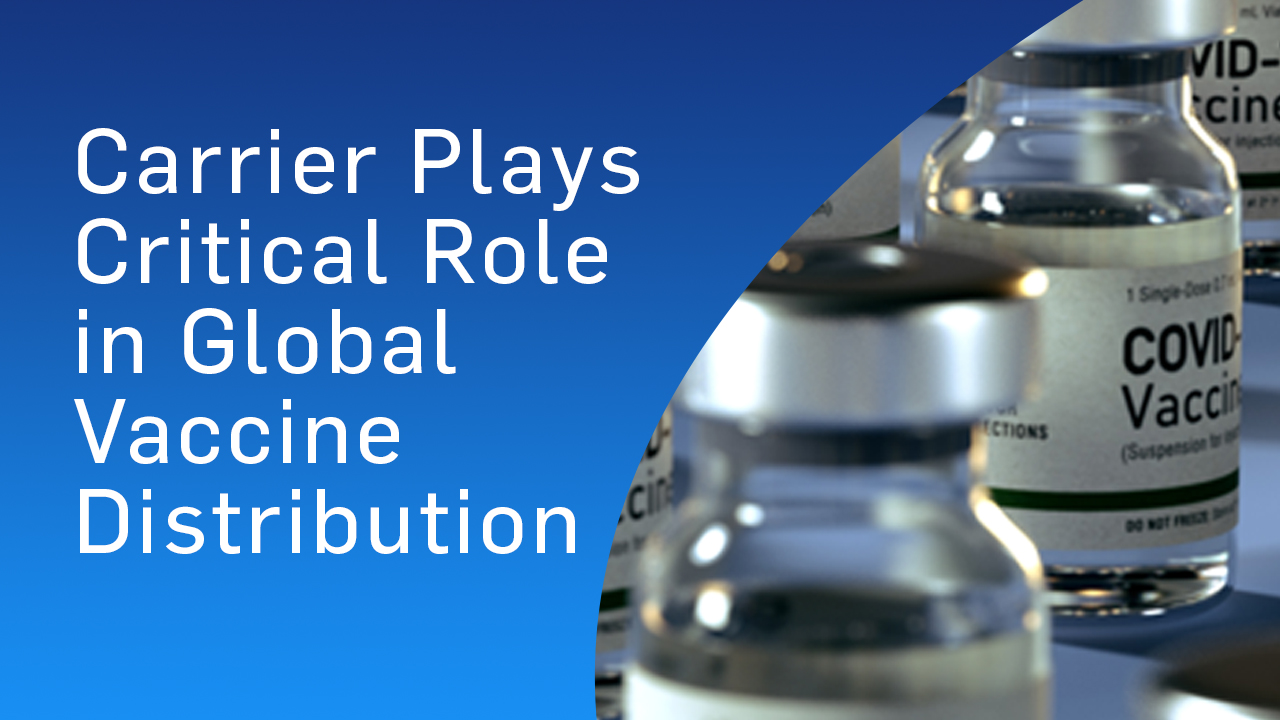 Millions of COVID-19 vaccines are now being distributed, with billions projected to be delivered worldwide in the year ahead, thanks, in part, to Carrier.
Refrigeration has a critical role to play in the safe distribution of the COVID-19 vaccine due to the temperature-sensitivity of the various vaccines and number of handoffs required from production to person. Based on decades of experience, Carrier's  Refrigeration segment is a world leader in helping to preserve and protect pharmaceuticals and supporting safe vaccine distribution. 
"Our technology is used by virtually every major pharmaceutical company and their distribution partners," said David Appel, President, Carrier Refrigeration. "We have a wide range of refrigeration solutions - from ocean, road, rail, last mile and refrigerated warehouse storage - and we're the industry leader in cargo monitoring and have devices that can track dry ice conditions." 
However, vaccine distribution is not a simple process.
"There are several COVID-19 vaccines, and each has its own set of strict requirements," said Mike Hurton, Vice President and General Manager, Sensitech. "Our comprehensive monitoring solutions can move with the product enabling drug manufacturers and their distributors to help ensure product quality and compliance."
In 2020, Carrier quickly responded to the challenge with the launch of
Carrier's Healthy, Safe, Sustainable Cold Chain Program
designed to meet rapidly evolving supply chain demands and make cold chain activities more effective. To address potential gaps in the cold chain, Carrier released
Carrier Pods™ monitored by Sensitech®
. This mobile cold storage solution can provide surge refrigeration capacity when needed and extend the life of dry ice, which is being used to keep some vaccines cold, and give added insights about cargo conditions.
Carrier and Amazon Web Services (AWS) are developing the new
Lynx™
digital platform, which is Carrier's proprietary system that will give customers real-time, end-to-end visibility into temperature, location and security events across the cold chain. Incorporating the benefits from the Lynx solution into Carrier Pods can help reduce risk for vaccine temperature excursions and product loss.
"We are working with a range of customers, distributors, pharma companies and governmental departments to help with their safe vaccine distribution," Appel said. "We're making things happen and are excited to be part of the larger solution."