New Report Confirms Global Support for Green Building Initiatives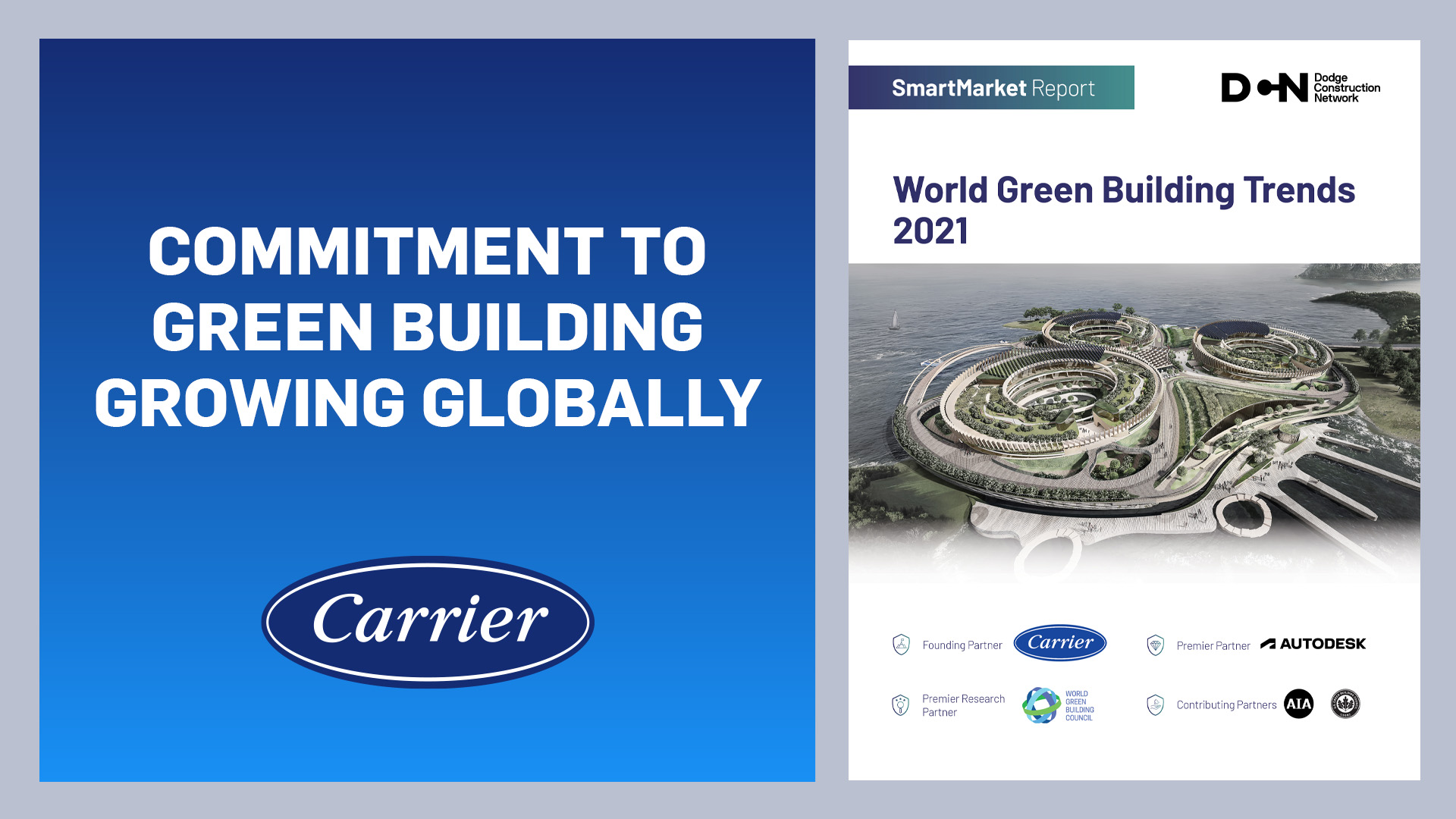 A
new study
released today from
Dodge Data & Analytics
and sponsored by Carrier, confirms that green building remains a priority for the global design and construction industry. The fourth edition of the
World Green Building Trends SmartMarket Report
reveals that architects, engineers, contractors, owners and investors from 79 countries expect to engage in an increased level of green building in the next three years. In fact, nearly a third of survey respondents report that most of their building projects qualify as green, and 42% anticipate being at that level within the next three years, expanding that group by 50%. 
"We're pleased to see that the commitment to sustainable buildings, products and services is expected to continue," said Jennifer Anderson, Chief Sustainability Officer, Carrier. 
The commitment to green building comes from multiple drivers, which show that the green building movement is perceived as more relevant, despite challenges facing the design and construction industry:
• Decreased Operating Costs: 66% of respondents report green building's most critical benefit is decreased operating costs.
• Reduced Energy Usage: 66% of respondents report reduced energy consumption is the most important environmental reason for green building.
• Lower GHG Emissions and Net Zero: 58% of respondents report lower GHG emissions as the second most important environmental reason for green building and 47% report the creation of net zero/net positive buildings as the most important practice to improve sustainability.
• Occupant Health and Well-being: 53% of respondents report the COVID-19 pandemic has directly impacted changes to HVAC system to allow for more fresh/filtered air. The pandemic accounts for the top change in building projects. 
"The results of the survey validate a continued emphasis on healthy and sustainable buildings to benefit both people and planet," Anderson concluded. 
Click
here
 to read the full report.