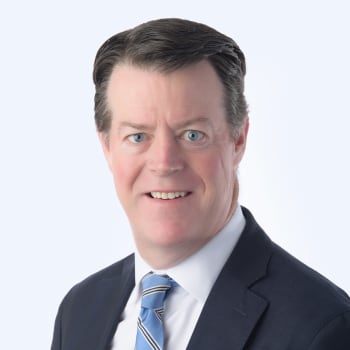 Kevin O'Connor
Senior Vice President & Chief Legal Officer
Kevin O'Connor is Senior Vice President & Chief Legal Officer for Carrier. In this role, Kevin oversees the company's legal and compliance matters worldwide. He also is responsible for government and regulatory affairs, where he develops and executes advocacy strategies to support global business growth.
Prior to joining Carrier, he served as Chief Legal Officer for Point72. Before that, Kevin served as the Vice President of Global Ethics & Compliance, UTC, and was a partner at the law firm Bracewell & Giuliani.
Kevin is a proven leader with more than 25 years' experience, bringing to the role a strong combination of experience in government and the private sector, including at the U.S. Securities and Exchange Commission, as U.S. Attorney for Connecticut and as Associate Attorney General of the United States, the third-ranking official at the Department of Justice.
Kevin earned a bachelor's degree from the University of Notre Dame and a Juris Doctor from the University of Connecticut School of Law. He currently serves as Chair of the Board of Directors Trinity Health of New England and also serves as a Member of the Board of Trustees for the University of Connecticut and the Advisory Council for Student Athletes at the University of Notre Dame.
file_downloadKevin O'Connor Bio