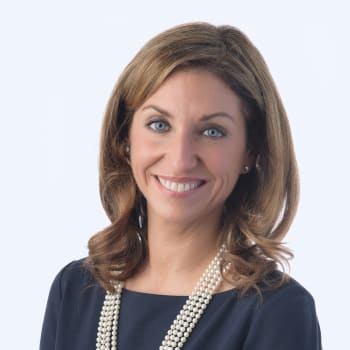 Nadia Villeneuve
Senior Vice President & Chief Human Resources Officer
Nadia Villeneuve is Senior Vice President & Chief Human Resources Officer for Carrier, leading the company's human resources function globally. In this role, Nadia develops and implements human resource practices and programs globally to drive service excellence and deliver on the company's key business initiatives.
Nadia has more than 22 years of human resources and business experience. She joined Pratt & Whitney in 2000 and held various global leadership positions, including roles in Canada and Poland. Nadia then joined UTC Fire & Security as Vice President, Human Resources, Asia, based in Shanghai, China. In January 2012, Nadia returned to Pratt & Whitney to lead the global human resources function, a role she held for four years, before being named to her current role at Carrier in 2015.
Nadia holds a bachelor's degree in finance from Université du Québec a Montréal (Montréal, Québec, Canada) and a master's degree in management from l'École des Hautes Études Commerciales, Université de Montréal (Montréal, Québec, Canada).
Connect with Nadia on LinkedIn
file_downloadNadia Villeneuve Bio