While the world produces enough food to feed 10 billion people, one-third or more of it is wasted every year, resulting in more than 800 million people going hungry every day. Food waste also results in an estimated 4.4 gigatons of greenhouse gas emissions. To help overcome this global challenge and feed a growing planet, Carrier is leading the way in research and technologies that create a stronger, smarter and more connected cold chain.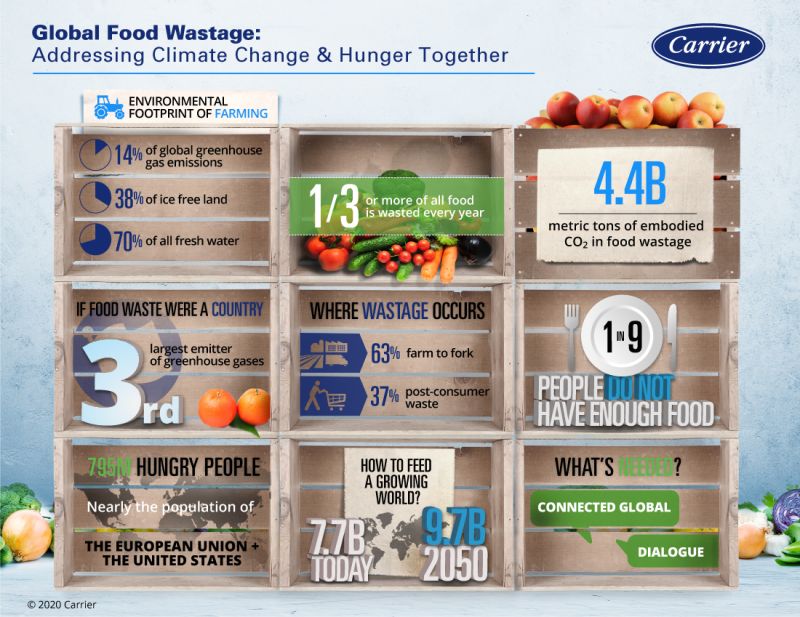 Expanding the Cold Chain
To solve any challenge, you have to know what you're up against. Through a commitment to research, we gain a greater understanding of the causes, effects and overall impact of food waste. And most importantly, we're able to better identify opportunities to improve the cold chain.