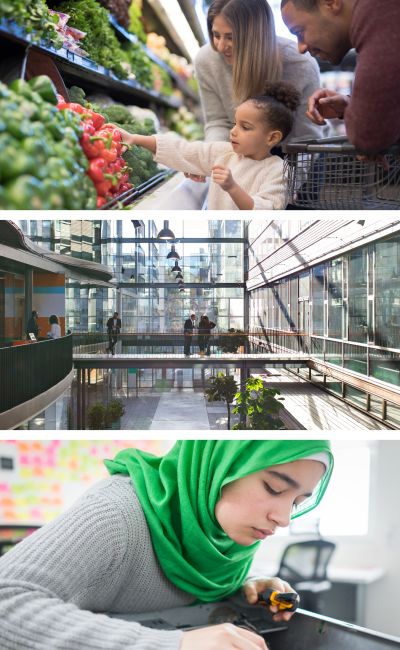 COMMITTED TO 
WHAT MATTERS.
INSPIRING CONFIDENCE.
At Carrier, we're committed to what matters – addressing the planet's most complex challenges and inspiring confidence for people everywhere. It's why we create solutions that help ensure healthy, safe, sustainable and intelligent indoor environments, and enable the safe transport and storage of food, medicine and vaccines. We are building on decades of leadership in sustainability to set ever-higher standards and fostering a workplace culture that emphasizes inclusion so each and every Carrier employee feels like they _belong. 
Now with our 2030 environmental, social and governance goals, we continue to push ourselves to think bigger and be better. We've set ambitious goals and put meaningful metrics behind them. By innovating, empowering our people and operating with integrity, we can continue to do good for our planet, our people and our communities. Together, we're solving the challenges of today, creating a more sustainable tomorrow and inspiring confidence around the world.
Download the 2021 ESG Report keyboard_arrow_right