As we continue to spend more time at home than ever before, it is imperative that we all work together to help ensure that our living and working spaces are healthy. This includes both the air we breathe as well as the comfort of feeling secure in our spaces. Our homes have become the new office, classroom, gym and restaurant, elevating the importance of indoor air quality and home safety in 2020. Now is the time to focus on our homes as a tool for health.
The 9 Foundations of a Healthy Building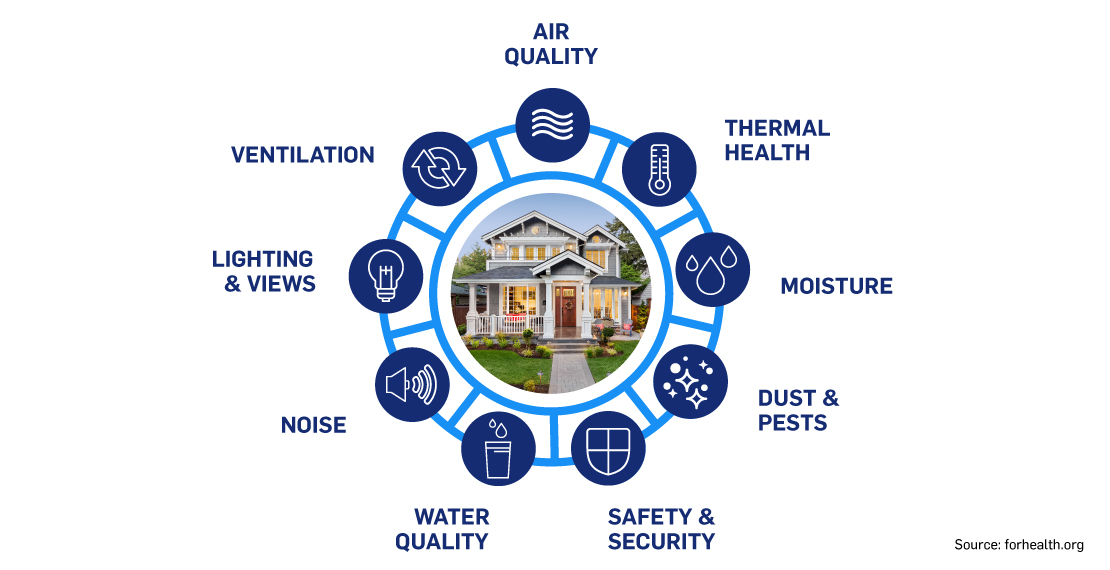 Carrier offers a suite of targeted solutions for homes that can improve the overall health of your home and family.