Carrier Awards Scholarships to Atlanta-area Engineering Students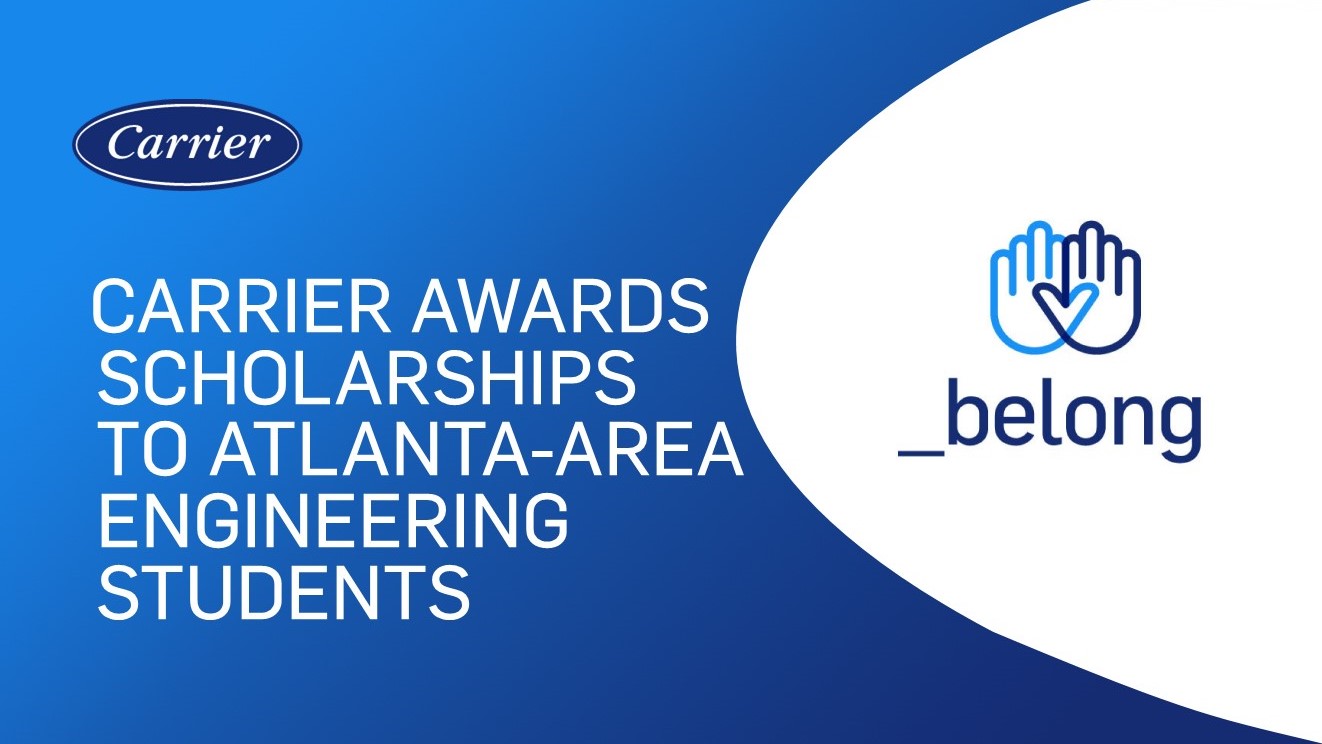 Four Atlanta-area engineering students are the proud recipients of valuable scholarships, internships and potential future employment though Carrier's new collaboration with the country's largest and oldest consortium of historically Black colleges and universities. Carrier and the Atlanta University Center Consortium (AUCC) recently announced the Carrier/AUCC Scholars Program that provides scholarships to students in the AUCC Dual Degree Engineering Program. Carrier's HVAC business unit provided the multi-year gift.
"Our strategic collaboration with AUCC demonstrates Carrier's commitment to making measurable progress towards our diversity and inclusion goals including recruiting a more diverse workforce and developing and sponsoring talent," said Chris Nelson, President, HVAC, Carrier. "This partnership is more than financial support. At Carrier, we're building the best teams and recruiting the workforce of the future."
The Carrier/AUCC Scholars Program will help students learn and develop skills, so they are prepared and equipped for future success. The students begin their internships in August.
In 2020, Carrier announced strategic collaborations with two historically Black colleges and universities, North Carolina A&T University and Spelman College, to support its commitment to recruiting and hiring more diverse talent. Spelman College is one of four higher education institutions served by the AUCC.
"This new program bespeaks Carrier's commitment to social justice and to diversifying its workforce by employing AUCC Dual Degree Engineering Program graduates," said Dr. Said Sewell, Director, Office of Academics, Research and Student Success, AUCC. "We look forward to more transformational moments like this as the AUCC and its students meet America's engineering demands."