Carrier Heat Pumps Driving Force Behind Major School Decarbonization Project in the U.K.
More than 180 Carrier AquaSnap® 61AF air-to-water heat pumps have been deployed in 60 schools in London and the U.K. to reduce carbon emissions and cut energy bills. The
multi-million-pound project
is funded under the U.K. Public Sector Decarbonization Scheme to decarbonize heating in schools and other public buildings.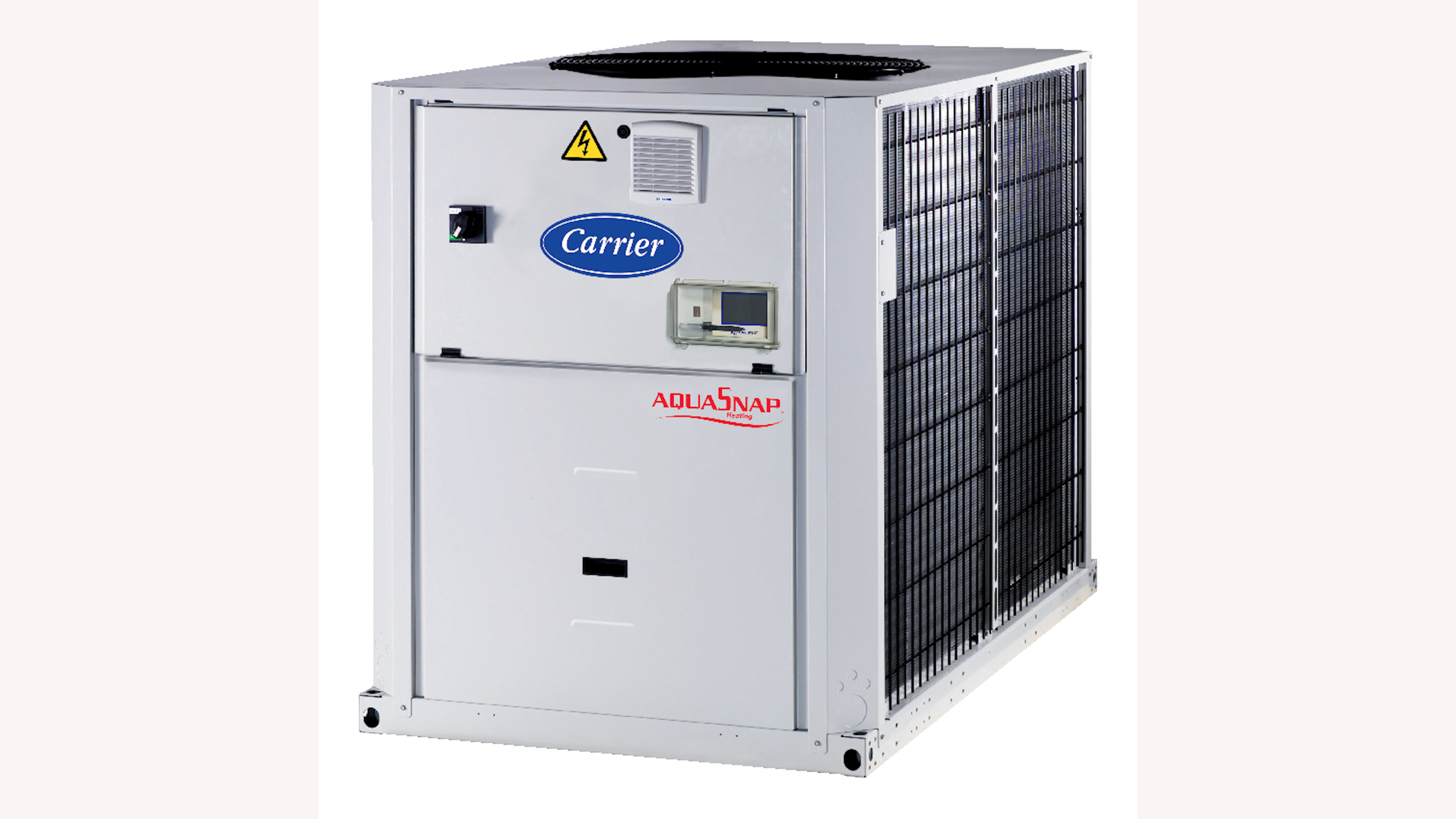 Carrier's AquaSnap heat pumps are specifically designed for domestic hot water production and heating in new and refurbished buildings. Generating a water temperature of up to 65ºC (145ºF), they are based on high-efficiency, quiet-running scroll compressors and have a compact footprint and low profile. The unit has an extended range allowing it to continue operating when outside temperatures fall to as low as -20ºC (-4ºF).
"We are proud to be a part of this project, which underscores our commitment to inspire confidence in a better future," said Jennifer Anderson, Senior Vice President, Strategy, Business Development & Chief Sustainability Officer, Carrier. "We are focused on addressing climate change through accelerating decarbonization by enabling efficiencies through sustainable solutions, delivering recurring value via service and reporting, and leading with design and assessment expertise."
Carrier AquaSnap 61AF air-to-water heat pumps were selected for the project by Asset+, one of the UK's leading independent Energy Performance Contractors. The project involved close collaboration between project partners Asset+, Carrier and installer OMNI Heat and Power Ltd.
"A key project challenge has been ensuring electrical loads at schools were not exceeded," said Richard Hall, Senior Project Manager, Asset+. "Heat pumps cut overall energy consumption and carbon emissions by displacing gas heating very efficiently, however they do add an additional electrical load. Headroom in relation to school power supply is often a constraint on site, and we had to plan loads carefully to ensure limits were not exceeded."