Carrier-Mentored STEM Students Participate in Global Robotics Championship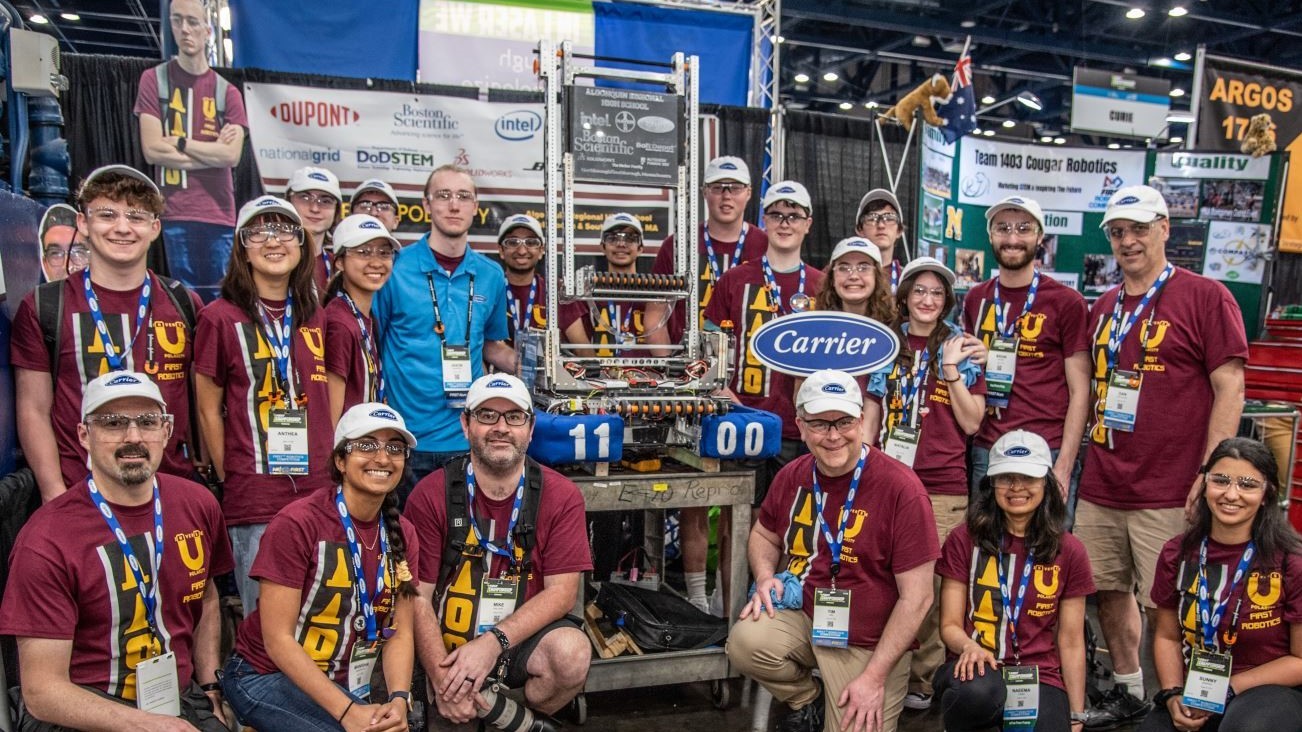 Team 1100 pose for a photo with their robot. 
As part of Carrier's
2030 ESG community goal
to invest in Science, Technology, Engineering and Math (STEM) education programs, Carrier is helping to develop the next generation of STEM leaders by providing grants to employee-led For Inspiration and Recognition Science and Technology (
FIRST®
) robotics teams.
FIRST is a global robotics community that provides mentor-based, research and robotics programs for grades pre-K-12 to encourage students to develop a passion for, and potentially pursue, careers in a STEM-related field.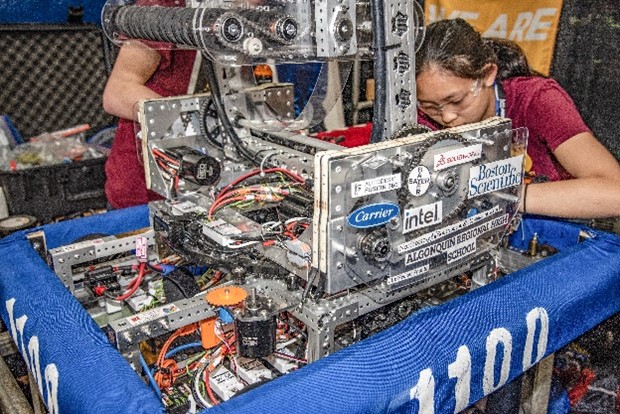 A student from Team 1100 works on the robot. 
Jason DesMarais, a Global Suppression & Controls Test Engineer at Carrier, is in his 10th year of mentoring FIRST Robotics Team 1100 from Algonquin Regional High School in Massachusetts. As a former student at the high school and member of Team 1100 himself, DesMarais has a special place in his heart for inspiring like-minded youth on future career possibilities in STEM. This year alone, DesMarais has participated in build sessions with the students four days a week, for approximately four hours each day, as well as several tournaments – logging 360 hours in just over four months.
"When I was a student, the mentors on the team helped get me excited about engineering and strengthened my self-confidence to create things on my own," DesMarais said. "I mentor today because seeing students go through the same transformation that I did is one of the biggest joys."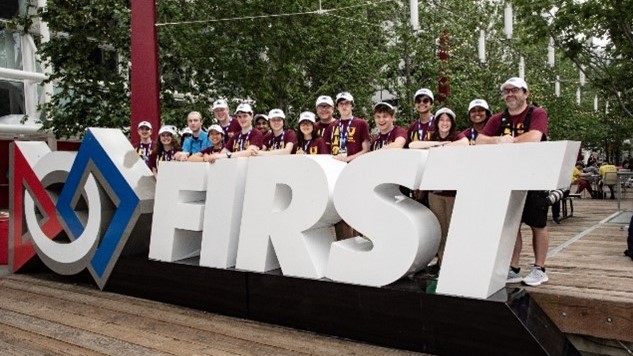 Jason DesMarais, Global Suppression & Controls Test Engineer at Carrier, joins the students he mentors at the FIRST Championship in Houston. 
Thanks to their hard work, Team 1100 qualified for the 2023 FIRST Championship tournament in Houston. This year's challenge focused on clean energy and sustainability. During the competition, two alliances of three robots each competed to place cubes and cones into designated grids. In the first portion, the robots operate autonomously and in the second portion, the students drove their robots. More than 18,000 students participated from 59 different countries. In their division, Team 1100 ranked in the top 50% of global teams.
A student prepares the team's robot for competition during the global FIRST Championship in Houston.