Carrier Named One of America's Most Responsible Companies by Newsweek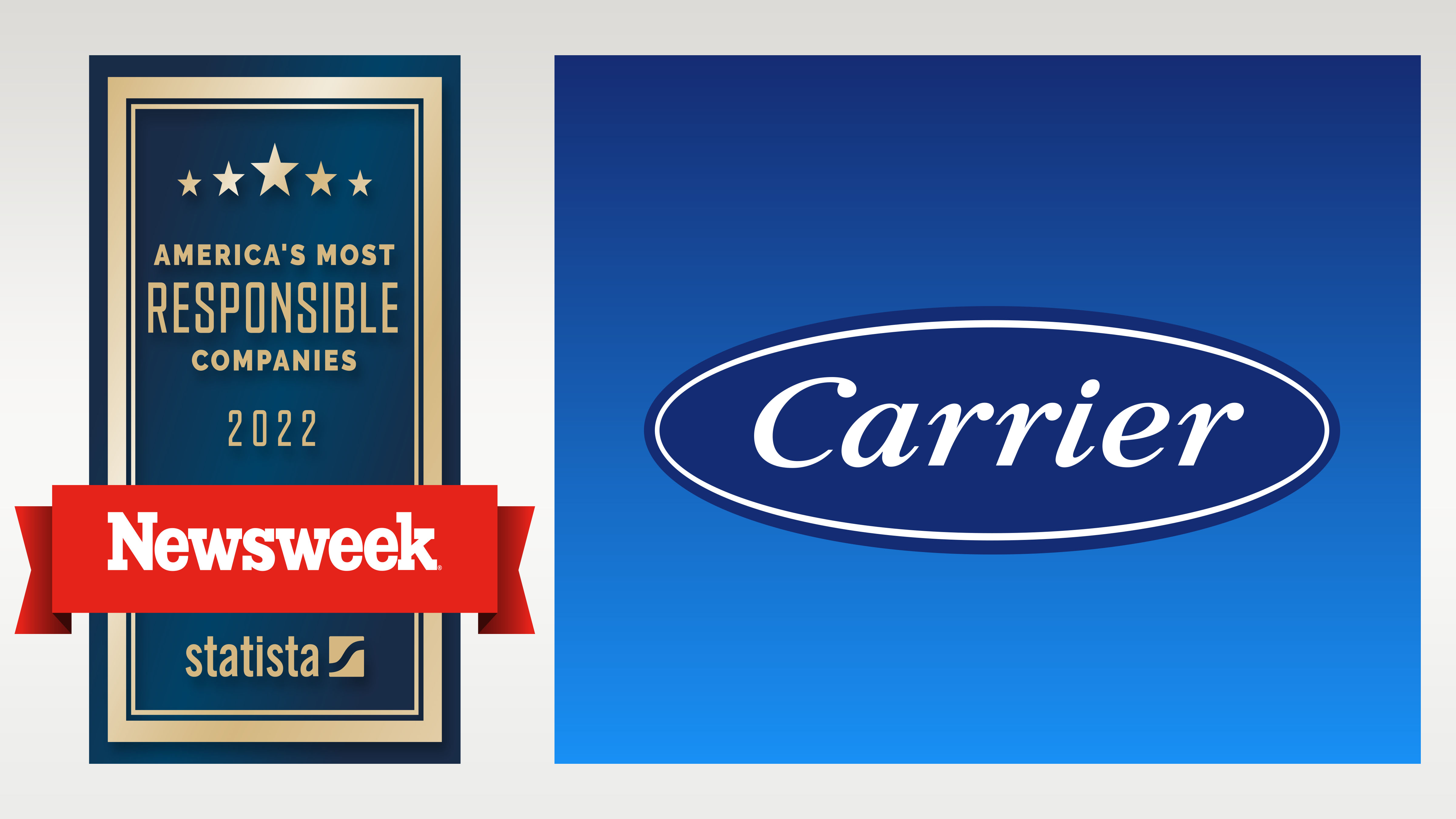 For a second year in a row, Carrier was recognized by Newsweek as one of
America's Most Responsible Companies
. The ranking focuses on a holistic view of corporate responsibility, ranking companies in three categories– environment, social and corporate governance.  
Among the 499 companies included on the 2022 list, Carrier ranked 127 and sixth among the 42 companies listed in the Capital Goods industry, rising nearly 200 spots on the list. Newsweek, along with global research and data firm Statista, selected America's Most Responsible Companies of 2022 based on publicly available key performance indicators and an independent survey.
"We are committed to making the world safer, healthier, sustainable and intelligent for generations to come," said Jennifer Anderson, Chief Sustainability Officer, Carrier. "As one of America's largest public corporations, we take our environmental and social responsibilities seriously, and we're proud to be recognized for making meaningful contributions to our communities." 
ESG initiatives are core to Carrier's business and its employees take great pride in leading the way for future generations. Carrier's ambitious 2030 ESG goals include an aim to reduce its customers' carbon footprint by more than one gigaton – supported by a planned investment of more than $2 billion over the next 10 years toward the development of healthier, safer and more sustainable building and cold chain solutions.