Carrier STEMulated Minds Drone Competition a Success for Boys & Girls Club Members
In a thrilling drone flight competition at Carrier's world headquarters in South Florida, enthusiastic members of
Boys & Girls Clubs of Palm Beach County
navigated drones through a challenging obstacle course designed to develop STEM skills in young people. The competition is part of Carrier's STEMulated Minds program, an innovative pilot program that assists middle and high school club members with advancing STEM skills while simultaneously introducing students to STEM career paths.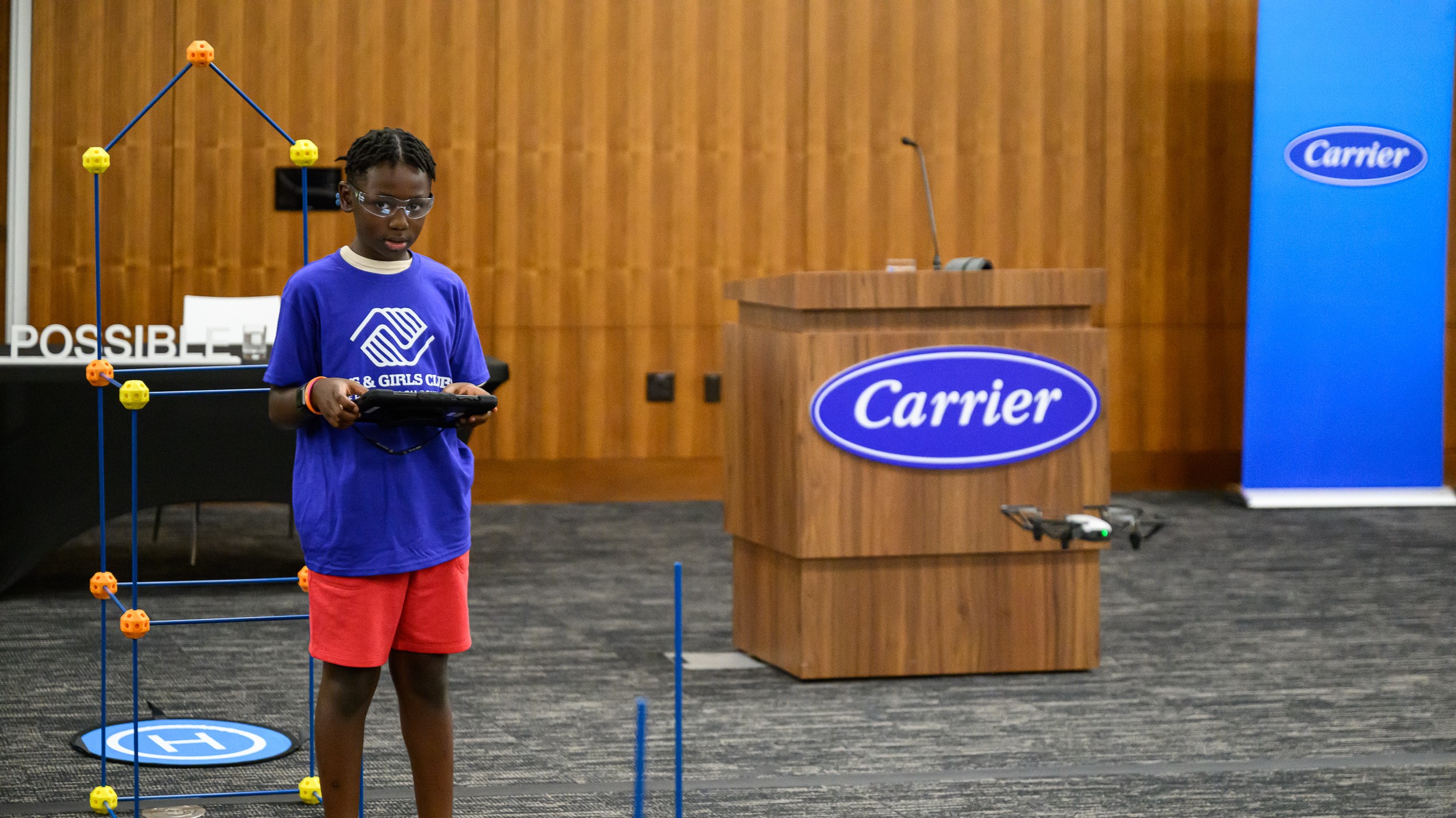 Carrier has partnered with the Boys & Girls Clubs of Palm Beach County to pilot the Carrier STEMulated Minds program, introducing club members to STEM career paths. 
To date, more than 120 club members from seven clubs have participated in the highly interactive program made possible through support from Carrier. The yearlong program is offered exclusively at Boys & Girls Clubs of Palm Beach County.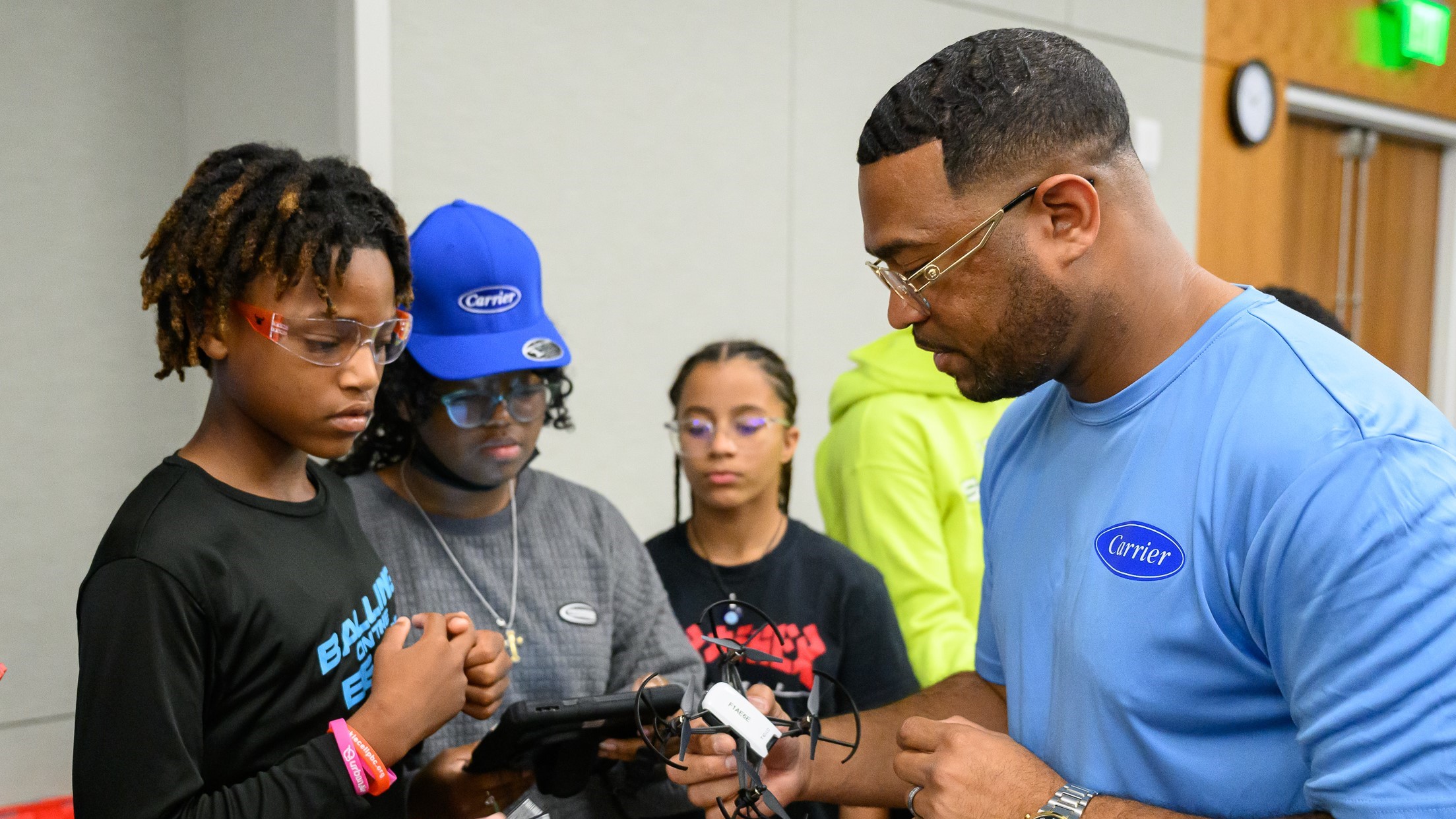 Clint Lowe, Director of ESG Project Management, Carrier, helps club members sync their drones prior to the competition. 
During the competition, club members worked in teams of three – pilot, navigator and safety spotter – to fly drones through a course constructed in Carrier's conference center. Carrier employees volunteered their time as judges in the competition, evaluating the teams on their precision navigation, communication, creativity, teamwork and enthusiasm, with an awards ceremony to wrap up the day. Prior to the competition, Carrier leaders met with club over lunch to mentor and help answer STEM career path questions.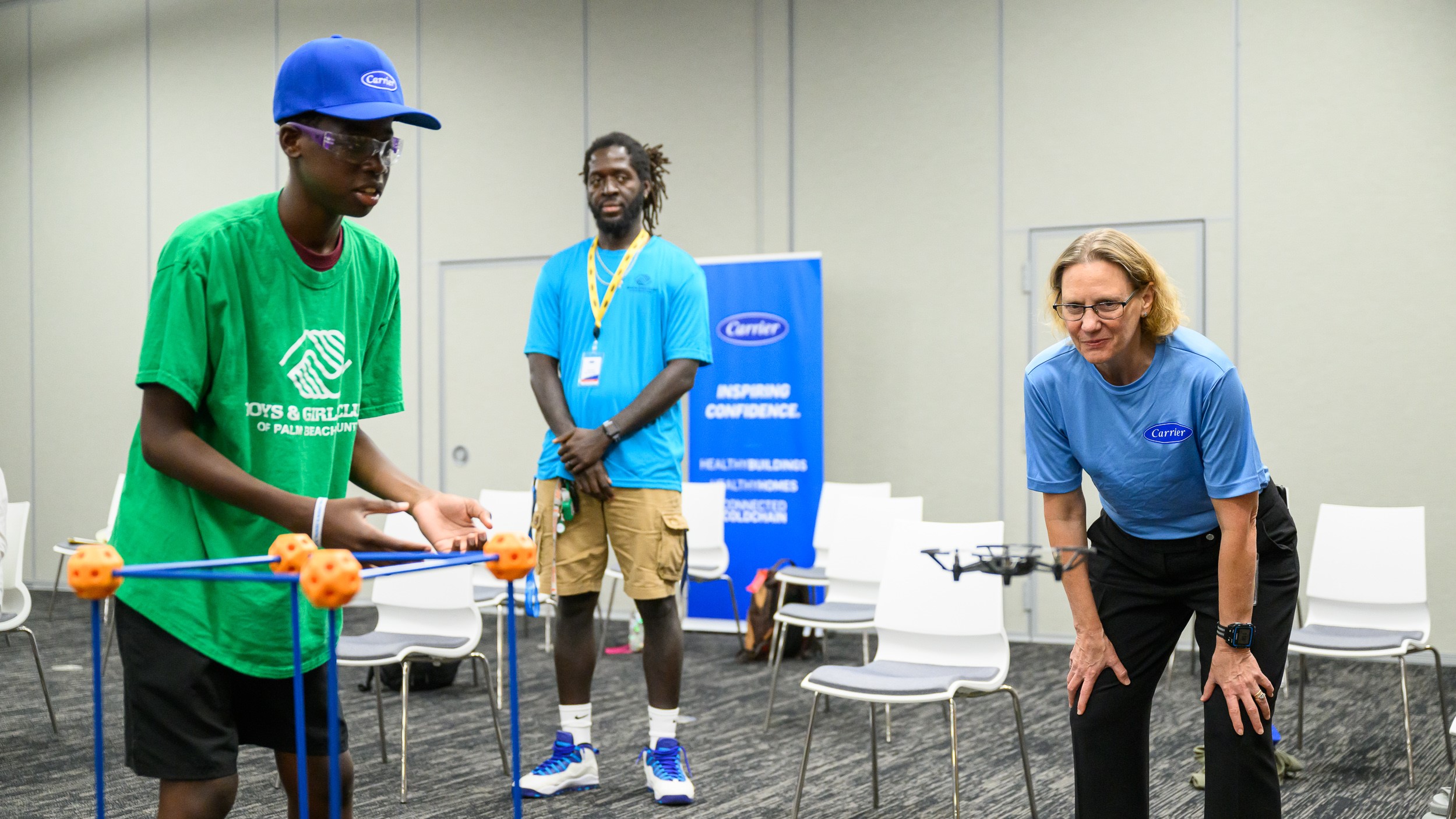 Club members work as a team to maneuver their drones through the course, while Edith Di Francesco, Vice President of Engineering – Refrigeration, Carrier, judges the competition.
"Carrier supports programs that inspire young people to discover a potential career in the sciences, technology and engineering fields," said Edith Di Francesco, Vice President of Engineering, Refrigeration, Carrier, who was among the event judges. "It was great to see the excitement in the eyes of these potential future innovators and their engagement with STEM."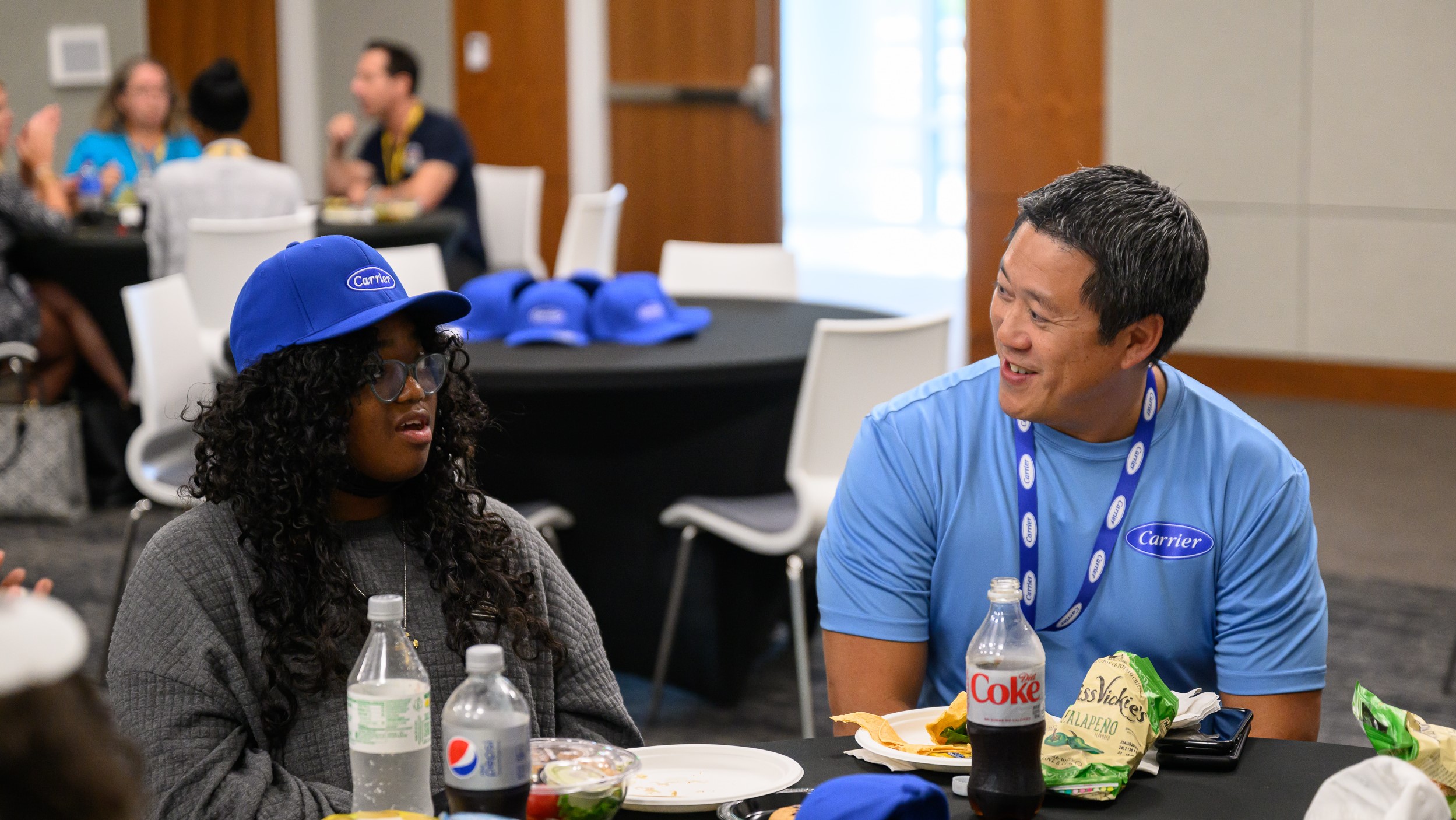 Peter Chong, Director, Systems and Controls, Carrier, mentors a club member over lunch.
Through countless employee volunteer hours and its matching gifts program, Carrier supports the Boys and Girls Clubs' mission and recognizes young people participating in club programs such as STEMulated Minds will become the innovation leaders of tomorrow.