Carrier Teams Up with Habitat for Humanity to Bring Improved Indoor Air Quality to Future Homeowners in Charlotte, NC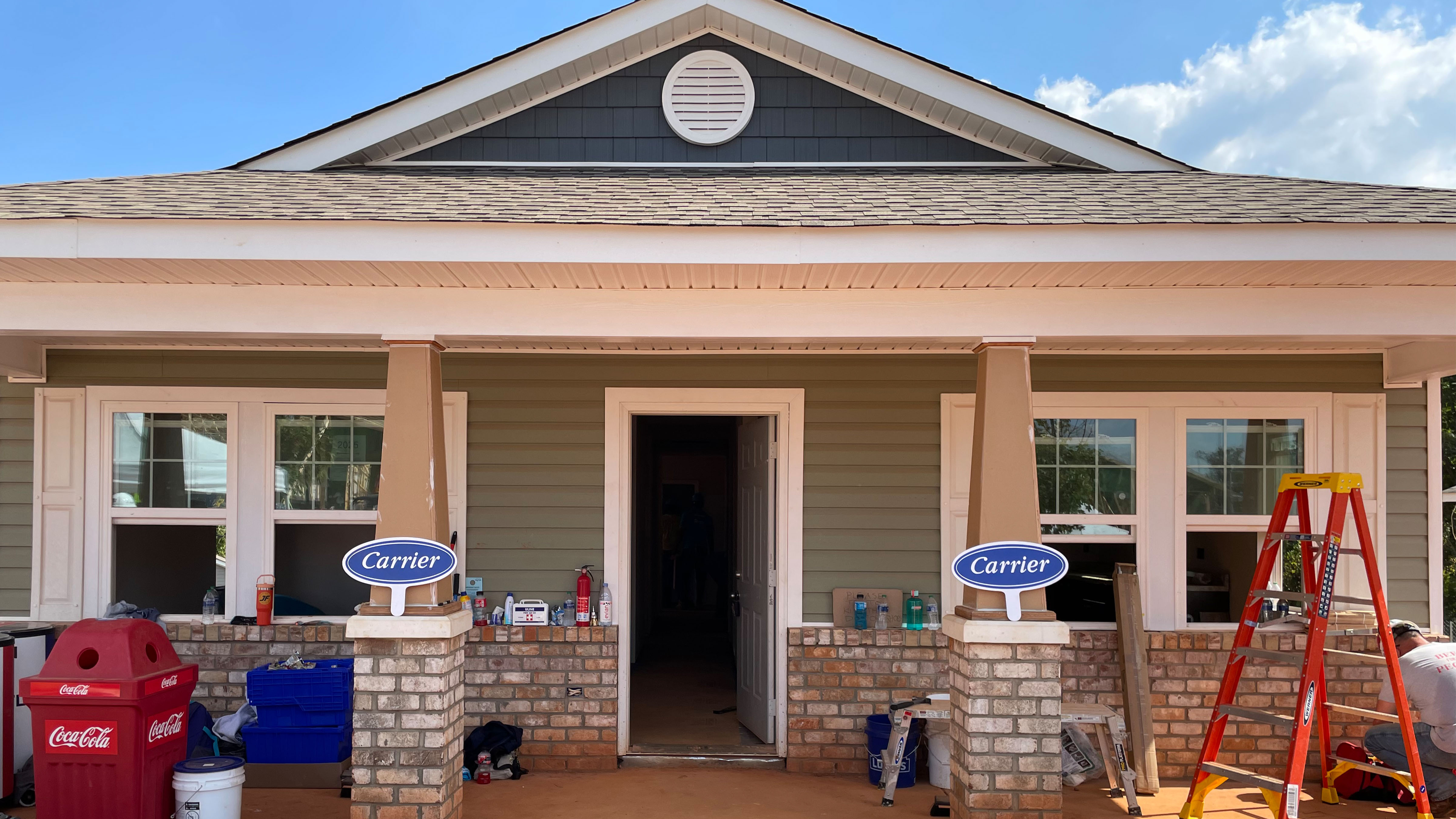 One of the homes that Carrier employees worked on for the Carter Work Project.  
Carrier recently participated in Habitat for Humanity's 37th Jimmy & Rosalynn Carter Work Project, which was hosted by country music stars Garth Brooks and Trisha Yearwood. The weeklong project took place at Habitat Charlotte Region's large-scale affordable housing neighborhood, The Meadows at Plato Price.
Carrier leaders and employees volunteered to help build affordable homes for families in the area. Carrier also provided more than 20 energy-efficient HVAC home heating and cooling systems equipped with cutting-edge
InteliSenseTM Technology
. The donations are a part of Carrier's
Healthy Homes Program
and ongoing commitment to solutions that matter for people and the planet for generations to come.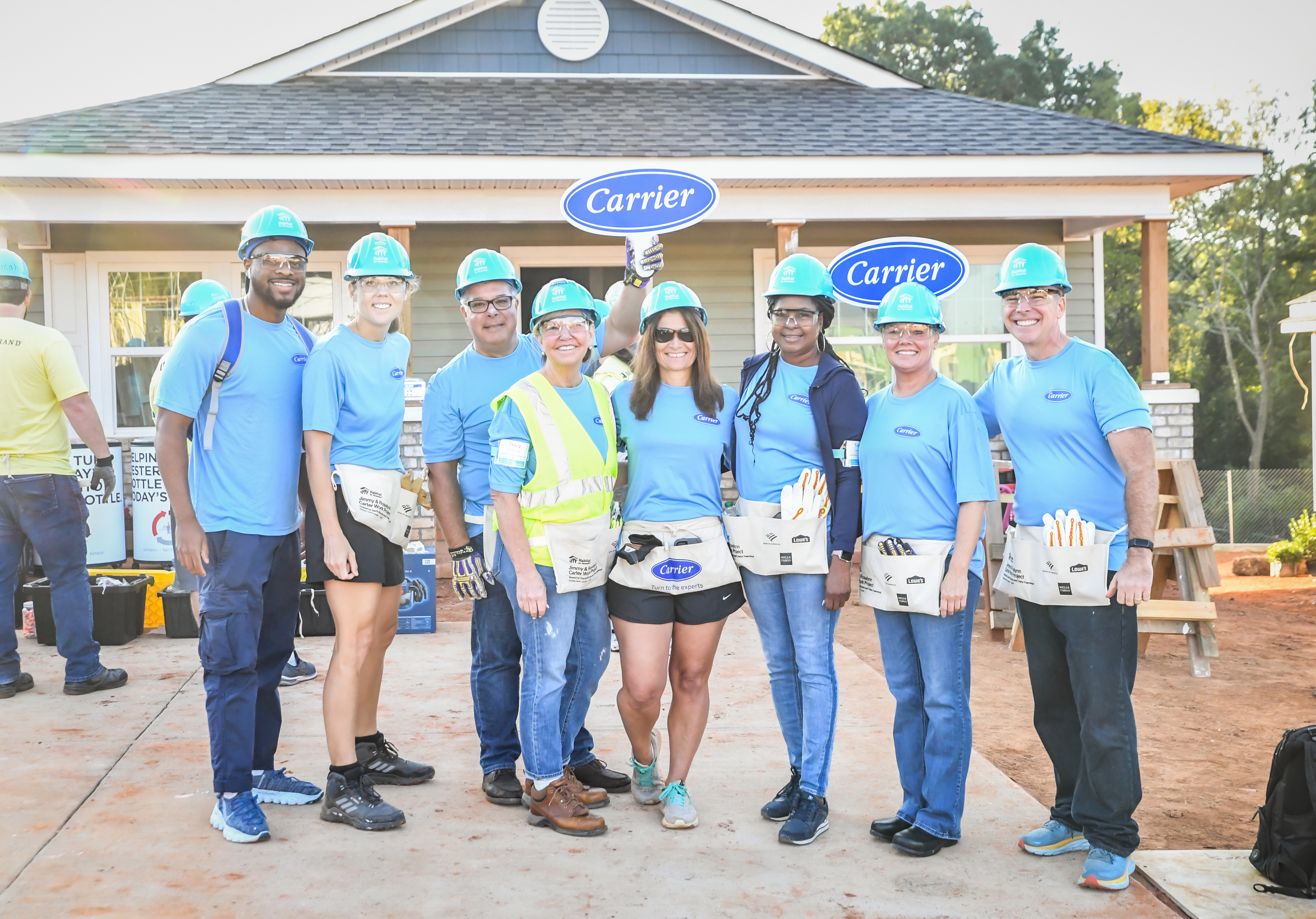 Carrier employees take a break from painting to pose in front of the home they helped build. 
"Carrier employees have volunteered their time to help make homeownership possible," said Caren Kittredge, Senior Director, CSR & Strategic Initiatives, Carrier. "I could not be more proud of the teammates who participated in the event and everything Habitat for Humanity is doing for local communities."
Jonathan Reckford, Chief Executive Officer of Habitat for Humanity International, was also on site lending a helping hand.
"We could not do this work without our sponsors," said Reckford. "Carrier and our other sponsors bring skills, muscle and joy. They also bring much needed financing and products that allow us to do the work."
The Carter Work Project is the second large-scale team-up between Carrier and Habitat this year. In total, in 2023, Carrier will provide Habitat for Humanity International and its affiliates with more than $1.5 million in cash and product donations.