Celebrating the Contributions of Carrier's Asian Pacific American Community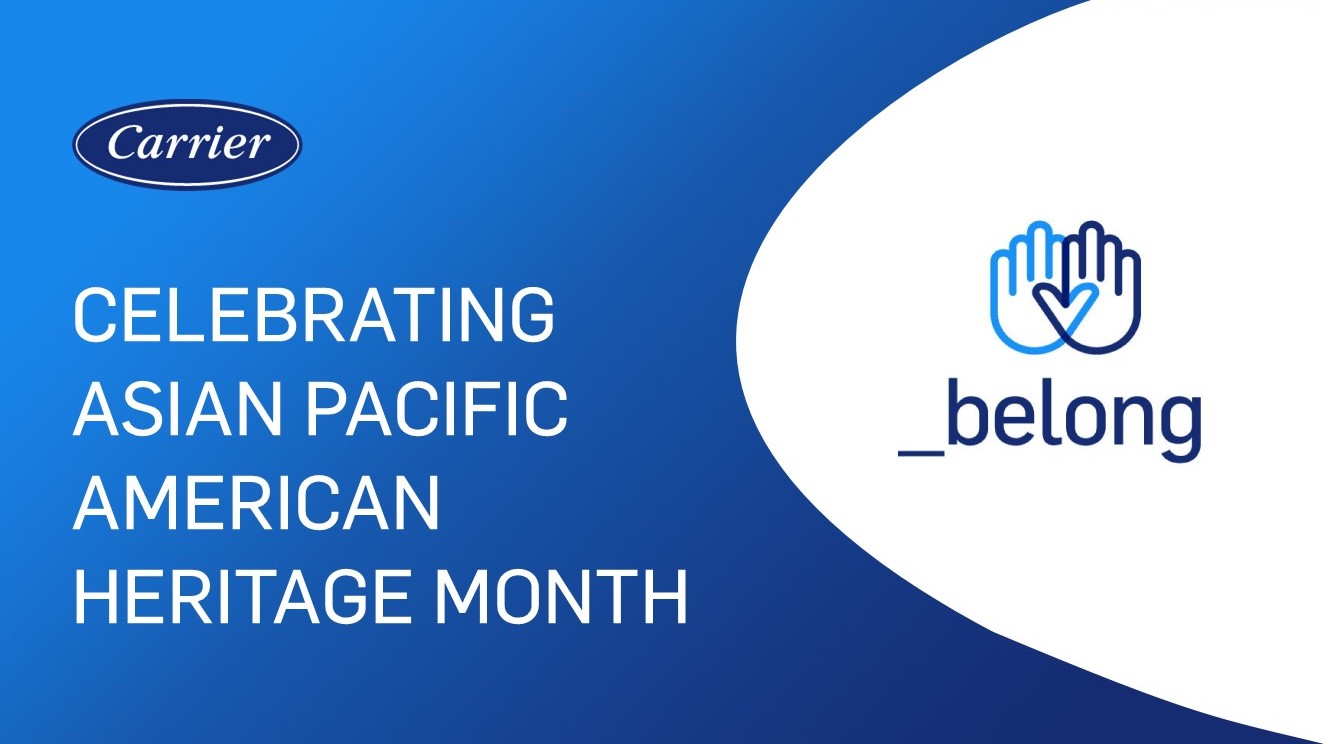 Cultivate inclusion. Treat others with respect. Act with integrity. These are the values that guide Carrier's global workforce of over 56,000 employees. It's called The Carrier Way and during the month of May, the company celebrated Asian Pacific American Heritage Month. The month's activities included a candid conversation with ABC News Nightline co-anchor Juju Chang, featuring Carrier Chairman & CEO Dave Gitlin and members of Carrier's United Carrier Asian Network (UCAN) Employee Resource Group. The discussion included an unfiltered look at the unconscious bias many Asian Americans and Pacific Islanders face daily in society.
"The discussion was enlightening and very moving, and reinforced our commitment to ensuring that everyone at Carrier feels like they _belong," said Gitlin. "I'm proud of our journey so far, but recognize there is more to do and can't wait to see where we'll be a year from now."
In her compelling comments, the Emmy-award winning journalist sought to raise awareness and educate the Carrier community about racial inequality. Chang shared stories, both from personal experience and her work in the media, of feeling different. Chang has spent much of her 30-year long career addressing complex topics facing Asian Americans and Pacific Islanders.
Later in the month, UCAN hosted a virtual panel discussion with its leaders on overcoming stereotypes and building promising career paths. Members of Carrier's Executive Leadership Team took questions from participants and emphasized that the company is committed to actively identifying gaps and putting programs and practices in place so its Asian American and Pacific Islander colleagues are supported and elevated.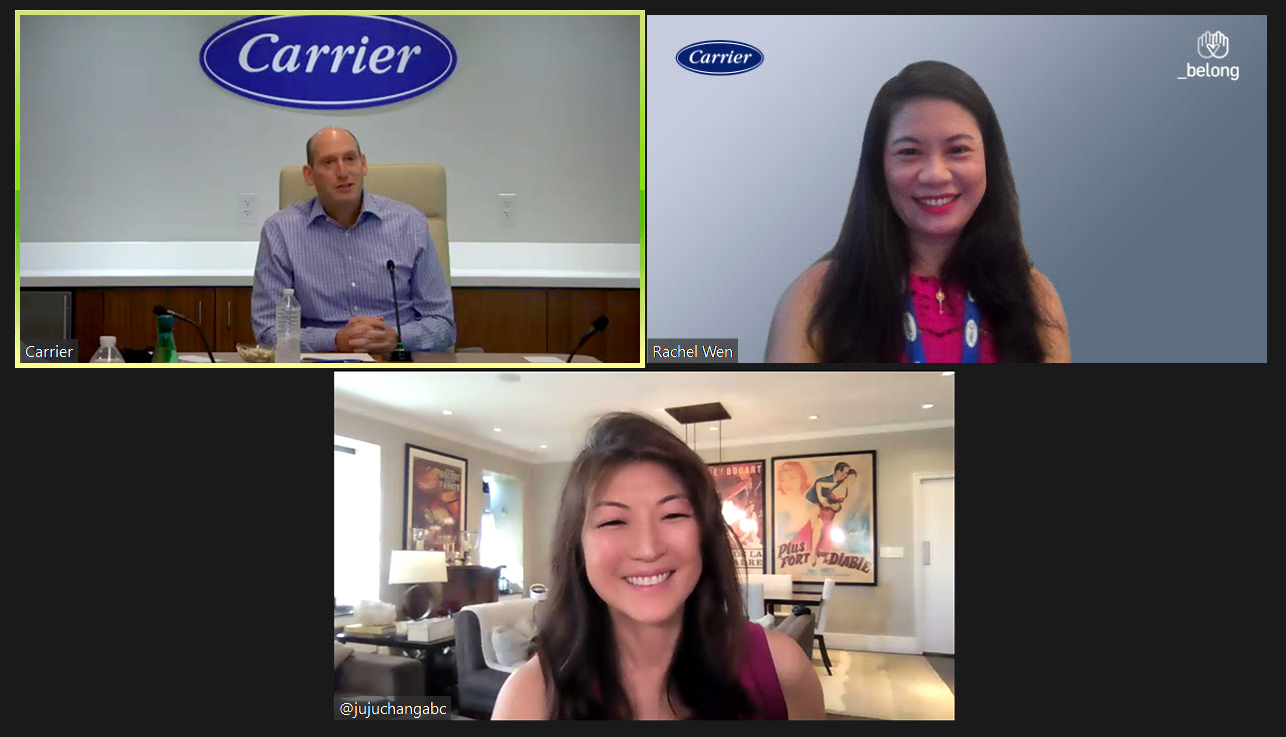 Carrier Chairman & CEO Dave Gitlin participates in a live virtual discussion with ABC News Nightline co-anchor Juju Chang on the unconscious bias faced by many Asian Americans and Pacific Islanders. United Carrier Asian Network Employee Resource Group (UCAN) Chair Rachel Wen and other UCAN leadership members helped moderate the May 14 discussion.