Choosing to Challenge: Women's History Month at Carrier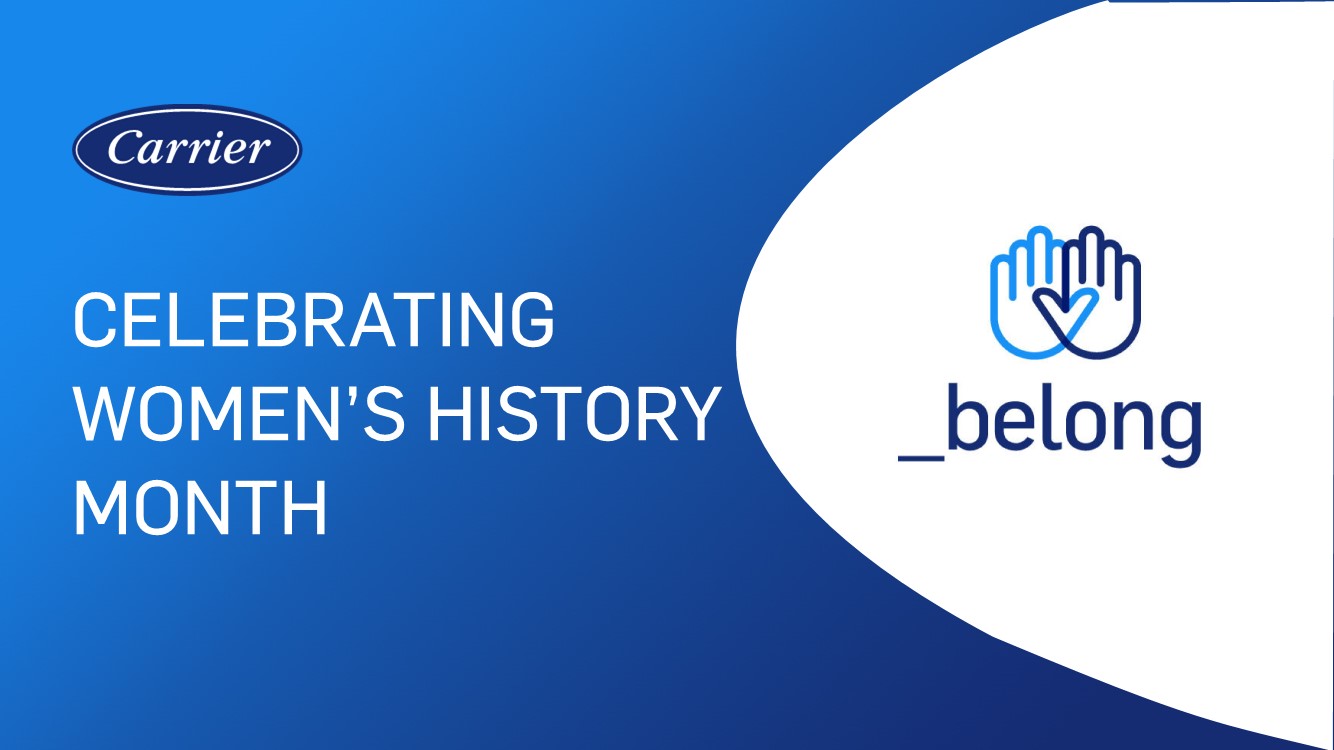 Choose to challenge. These three powerful words reflect the theme of International Women's Day and the global events held at Carrier throughout Women's History Month. By choosing to challenge inequality and bias, Carrier continues to deliver on its commitment to address the corporate gender gap and support its more than 16,000 female employees around the world.
During March, Carrier's Women's Empowerment (WE@Carrier) employee resource group hosted more than 25 events in 22 countries, with over 4,000 employees attending. The programs were designed to accelerate women's leadership and empower them to address unique workplace challenges.
Employees from around the world participated in an opening event, a virtual International Women's Day celebration featuring Carrier President & CEO Dave Gitlin and Senior Vice President & Chief Human Resources Officer Nadia Villeneuve. Gitlin provided an update on Carrier's support of Paradigm for Parity and the pledge to achieve gender parity in senior leadership roles by 2030. The event included a presentation from motivational speaker Michelle Stacy, who held senior leadership positions at Gillette, Proctor & Gamble and Keurig, Inc. The trailblazer provided lessons on balance from her 35-year career journey.
In addition to the opening ceremony, WE@Carrier hosted virtual panel discussions on topics such as allyship and creating an inclusive workplace. The global group also sponsored a compelling presentation by Dr. Valerie Young, internationally known imposter syndrome expert, on overcoming feelings of self-doubt. Dr. Young shared 70% of people have experienced imposter syndrome at some point and provided tips on building confidence.