Innovating as Part of #GenerationRestoration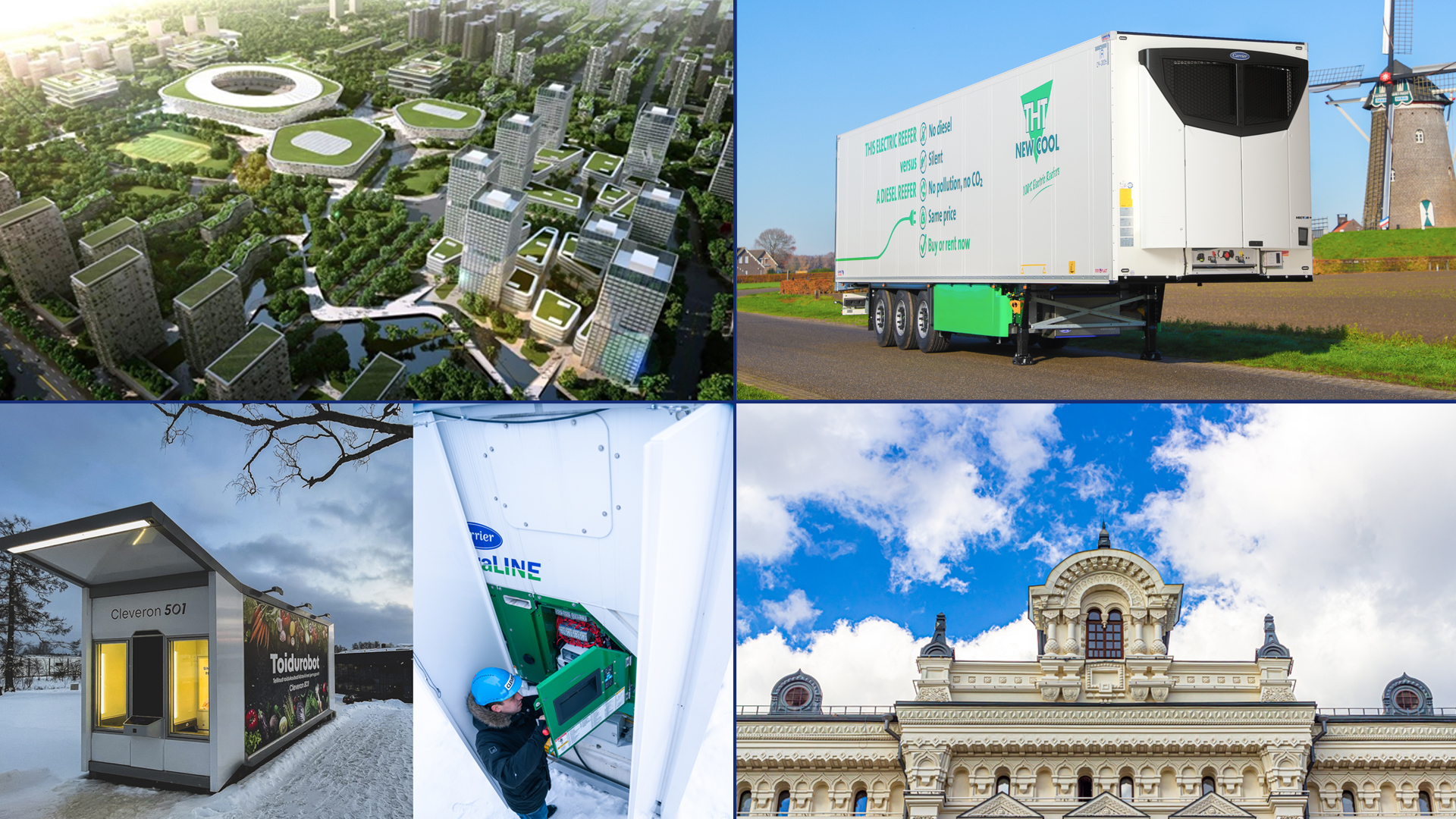 At Carrier, we prioritize solutions that address the world's greatest challenges. And we believe that climate change is one of the biggest threats of our time, with implications for where we live, what we eat and drink, and our health.  
That's why through our commitment to providing healthy, safe and sustainable building and cold chain solutions, we strive to be part of #GenerationRestoration – the theme of this year's World Environment Day. 
Our urgency for action to help mitigate the impacts of climate change are reflected in our 2030
ESG Goals
. Carrier's goals are to invest over $2 billion to develop sustainable building and cold chain solutions and to reduce our customers' carbon footprint by more than one gigaton. A major part of our sustainable innovation strategy is the development of solutions and technologies that reduce energy consumption and greenhouse gas (GHG) emissions. 
Carrier employs a global approach to #GenerationRestoration with innovative, sustainable solutions in development and in use around the globe. Examples of our global leadership include: 
Throughout Europe, robotic kiosks that provide automated and contactless dispensing of groceries for consumers are being sustainably refrigerated by Carrier Transicold NaturaLINE units, the world's first and only container refrigeration systems to use the natural refrigerant carbon dioxide, which has an ultra-low global warming potential (GWP) of 1.
In the U.S., Carrier announced the availability of evaporative pre-cooling technology on Carrier's AquaForce 30XV product line. Evaporative technology can help make a 100-degree day feel like an 80-degree day, which can save building owners money on their utility bills and help improve the performance of the 30XV with minimum water usage. 
Marioff Russia, part of Carrier, protects the Polytechnic Museum in Moscow with a HI-FOG water mist fire suppression system, which fights fires as effectively as traditional sprinkler systems, but with less water – helping conserve the precious resource.
In China, Carrier is providing energy-efficient variable refrigerant flow systems and ongoing service to Sanya International Sports Industrial Park – showcasing our commitment to promote sustainable development in China by focusing on energy conservation and GHG emission reductions. 
In the U.S., Meritage Homes has selected energy-efficient Carrier multispeed HVAC systems as the standard for newly-constructed homes, empowering homeowners to better manage the comfort of their home while reducing their environmental impact. 
In Europe, Carrier Transicold launched the first fully autonomous, all-electric engineless refrigerated trailer system, the Vector eCool. The innovative system produces no direct carbon dioxide or particulate emissions.
World Environment Day offers a global platform for inspiring positive change, and Carrier strives to be a positive catalyst for change around the globe as we innovate solutions for people and our planet.