One Year. One Team. One Carrier.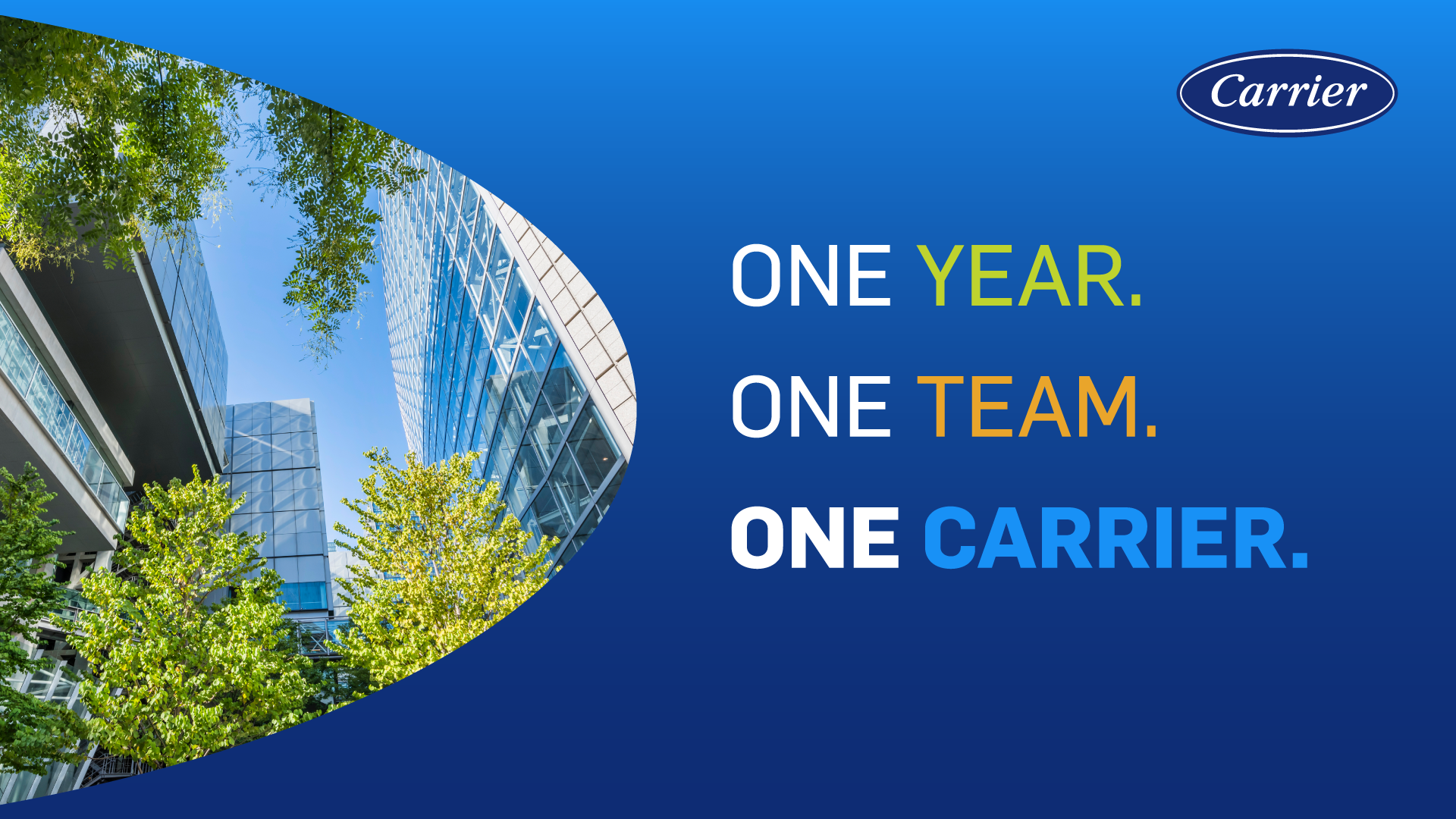 Today marks Carrier's one-year anniversary as a stand-alone public company. This past year was profoundly transformational and Carrier's 56,000 global employees came together as one team to accomplish more than ever before.
In the last year, Carrier launched several new initiatives designed to better serve our customers. These include the
Healthy Buildings Program
, the
Healthy, Safe and Sustainable Cold Chain Program
, the
Carrier Alliance
, the
BluEdge service platform
, to name a few. For the first time ever, Carrier released an
Environmental, Social & Governance (ESG) Report
as an independent company and announced
2030 ESG goals
, underscoring our commitment to making the world safer, sustainable and more comfortable for generations to come.
Carrier also committed to creating a truly diverse and inclusive environment – one that's free from racism and harassment of any kind. Through our vision, values and behaviors, we created a culture of working and winning together - underscored by
The Carrier Way
. We want each and every Carrier employee to feel like they
_belong
here. 
We're uniquely positioned to lead the way through critical global challenges, all the while delivering solutions that matter for people and our planet. When you see the Carrier oval, you should have confidence in the air you're breathing and the food you're eating and feel comfortable spending time indoors with family and friends. At Carrier, we show up every day knowing that the work we do matters.