The Lesson Plan for Healthy Homes in 4 Easy Tips
This year, the home has become the new classroom for many families navigating hybrid school schedules, virtual learning and homeschooling, elevating the importance of indoor air quality and home safety. To help families create a healthier indoor environment for back-to-school and into the fall season, Carrier has created a lesson plan with four easy tips for families to consider. Now is the time to focus on our homes as a tool for health.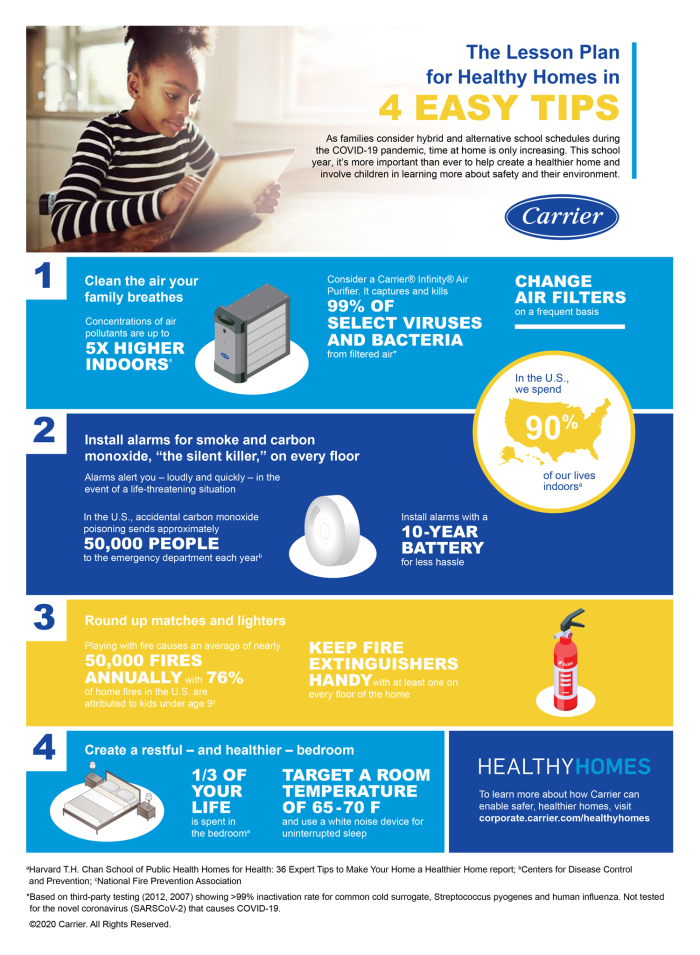 To learn more about Carrier's suite of targeted solutions that can improve the overall health of your home and family, visit Carrier's Healthy Homes Program page.