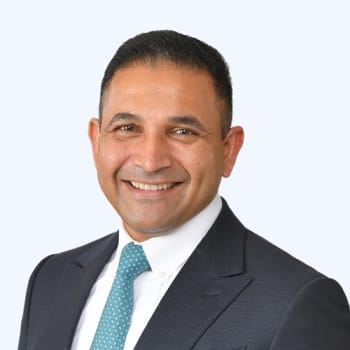 Saif Siddiqui
President, Global Comfort Solutions HVAC
Saif Siddiqui is President, Global Comfort Solutions HVAC, for Carrier. In this role, Saif is responsible for accelerating growth across Carrier's international residential and light commercial HVAC solutions business through product innovation, digitally enabled lifecycle solutions and a multi-brand, multi-tier channel strategy. In addition, Saif is responsible for representing Carrier interests in its global joint venture partnerships in the residential, light commercial & VRF segments.
Saif has more than 20 years of experience with Carrier across its HVAC, building automation and Fire & Security businesses, including leadership roles in strategy, marketing, product management, lifecycle services and global business transformations. Saif has held several global P&L leadership roles of increasing responsibility, including most recently leading the Global Commercial Fire & Controls business in Carrier Fire & Security.
Saif holds a bachelor's degree in Engineering from the National Institute of Technology, India and a master's degree in business from Yale University.
file_downloadSaif Siddiqui Bio