Honoring Service and Sacrifice: Carrier Proudly Salutes its Veterans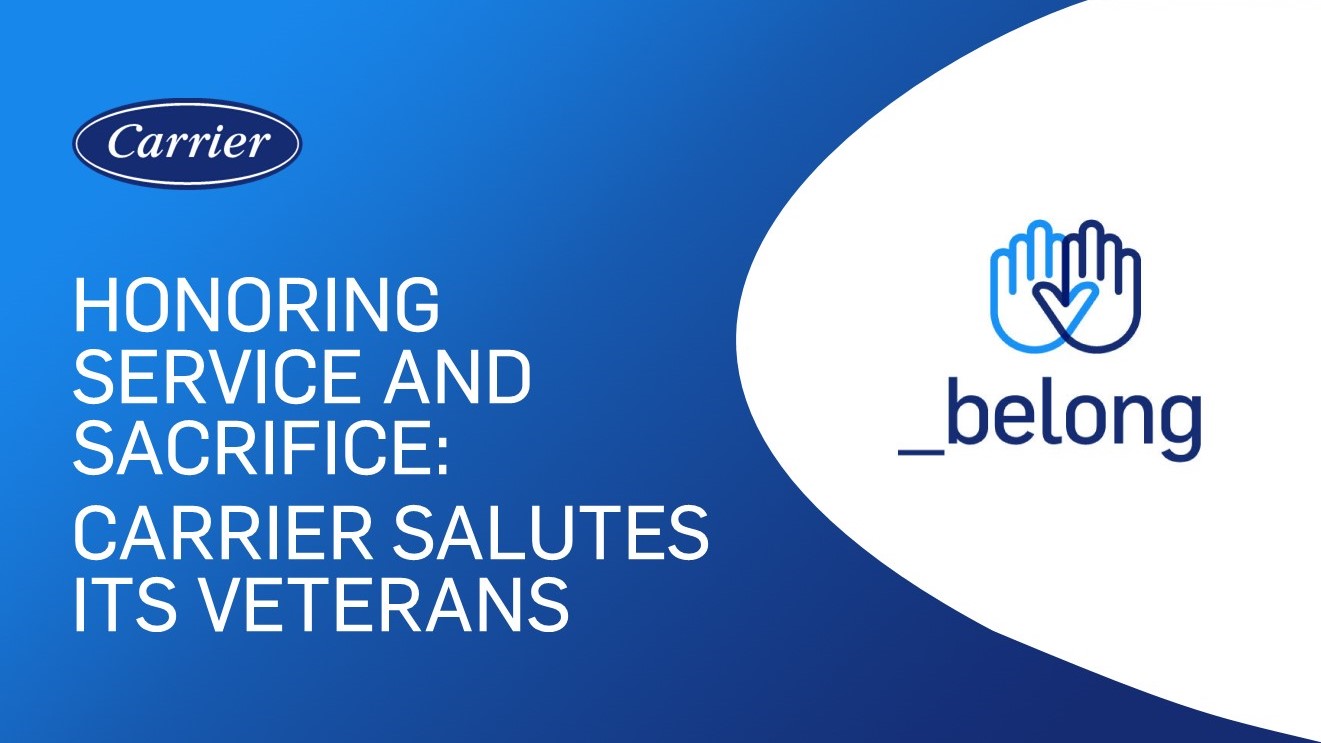 Carrier is proud to salute its veteran colleagues who have bravely served the United States or its allies, at home or abroad. In November, Carrier's Military and Veterans Employee Resource Group (ERG) hosted a month-long celebration to recognize the selfless service of its veterans and raise awareness of the challenges that face members of this community. 
In addition to honoring each of its nearly 550 U.S. veterans with a flag outside its global headquarters in Florida, Carrier hosted a special Veterans Day "fireside chat" featuring retired U.S. Army Col. Gregory Gadson, who shared personal anecdotes from his extraordinary life and military career and spoke candidly about overcoming adversity, teamwork and leadership. 
Carrier Chairman & CEO Dave Gitlin and Senior Vice President & Chief Legal Officer Kevin O'Connor participated in the panel event, along with members of Carrier's military and veteran community. Both recognized that veterans bring valuable leadership skills and work ethic to Carrier and emphasized that the company is focused on recruiting more military members to the organization.  
At Carrier's Charlotte facility, the team hosted a Veterans Day luncheon with guest speaker U.S. Rep. Alma Adams, who represents North Carolina's 12th Congressional District. Rep. Adams founded the Bipartisan Historically Black Colleges and Universities (HBCU) Congressional Caucus that works to promote and protect the interests of HBCUs. Carrier is collaborating with Adams' alma mater, North Carolina Agricultural and Technical State University, to sponsor programming and provide financial support to students in relevant degree programs. 
The month's observances concluded with a virtual event featuring U.S. Army Veteran and West Point graduate Babe Kwasniak, an advocate for veterans tackling challenges such as post-traumatic stress, transition difficulties and suicidal ideations. Kwasniak, who serves as a Civilian Aide to the Secretary of the Army, offered a deeply personal perspective on helping others who are facing difficult work and life challenges. Information about Carrier's Employee Assistance Program and other mental health resources and benefits was shared at the event. 
"Veterans bring the values of integrity, inclusion, innovation and excellence to our organization," said Andrea Morrison, Chair, Carrier's Military and Veterans ERG. "The ERG is proud to support Carrier's commitment to creating an environment where these brave men and women feel valued and respected." 
In 2020, Carrier launched a focused
Diversity & Inclusion
strategy to create a more inclusive environment, and included its focus to achieve a diverse workforce representative of its communities as one of its 2030 ESG Goals. To learn more about Carrier's commitment to an inclusive workplace, visit
https://www.corporate.carrier.com/corporate-responsibility/social-impact/our-employees/
and to learn more about Carrier's 2030 ESG Goals, visit
https://www.corporate.carrier.com/corporate-responsibility/our-sustainability-goals/.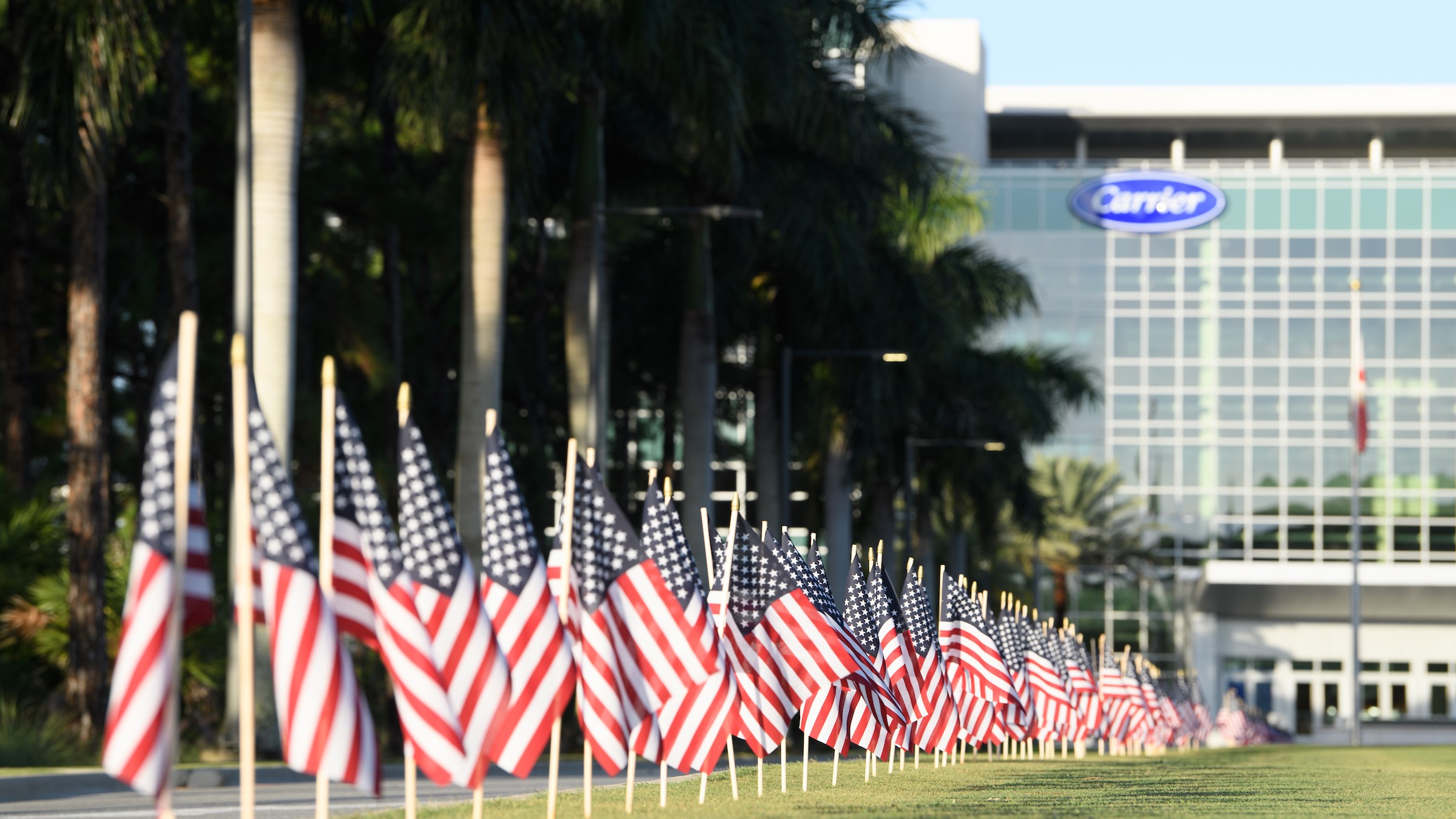 As part of its Veterans Day observances, Carrier honored each of its nearly 550 U.S. veterans with a flag outside its global headquarters in Florida.