Carrier's Pride Month Celebration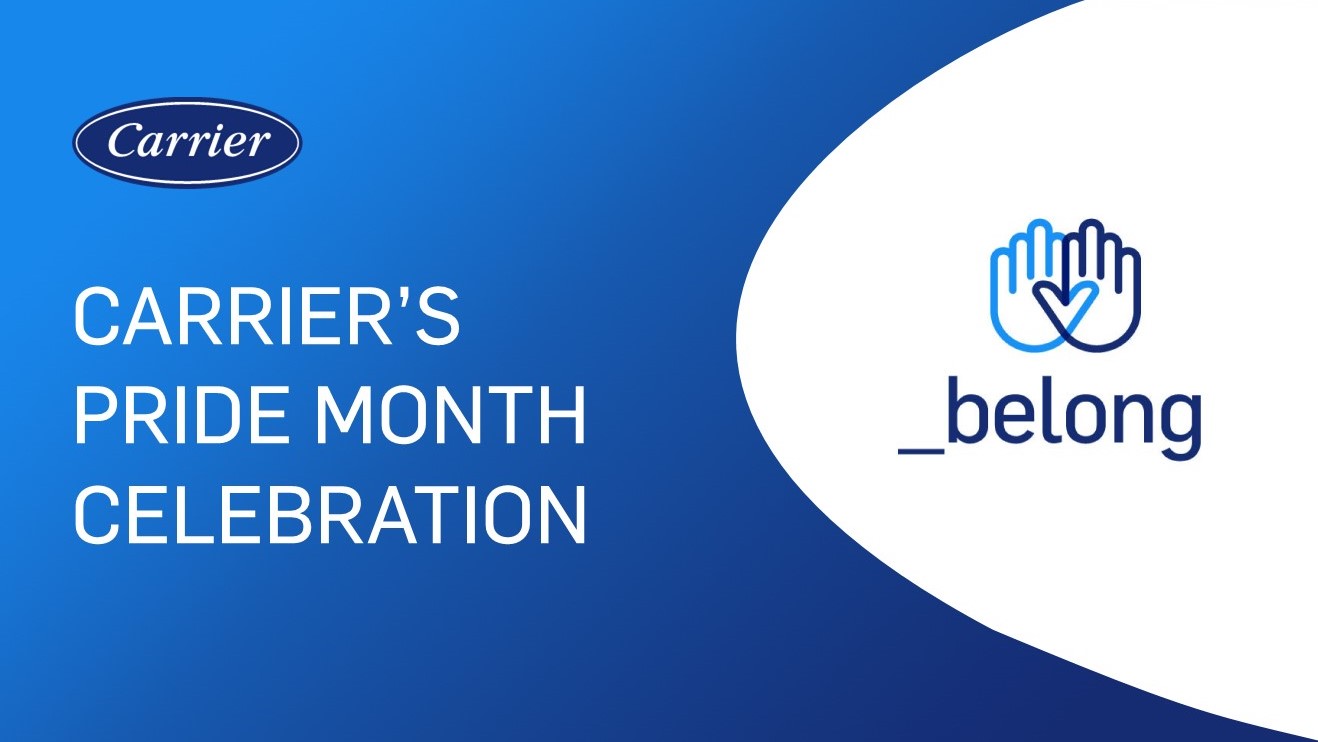 For Carrier, Pride Month was more than a month-long celebration of the LGBTQIA+ community, it was an important opportunity to reflect on the company's year-round, focused effort to build a diverse and inclusive workforce across the globe.
On June 1, Chairman & CEO Dave Gitlin joined members of Carrier's global PRIDE Employee Resource Group (ERG) and proudly kicked off the month's activities by raising the Pride Flag at the company's headquarters in the U.S. and simultaneously at over 20 locations around the world, including Mexico, France, UK, Brazil and Australia. The colorful flag is a visible sign of Carrier's support for its LGBTQIA+ employees.
"At Carrier, we've doubled down on our commitment to diversity and inclusion," Gitlin said. "I'm committed to ensuring that everyone feels like they belong at Carrier regardless of race, sexual orientation, gender expression and identity and I'm proud to be an ally and support my LGBTQIA+ colleagues."
In its first year as an independent, publicly traded company, Carrier has made tremendous progress building its Diversity & Inclusion strategy. In January, Carrier was recognized as a "Best Place to Work for LGBTQ Equality" after earning a perfect score on the
Human Rights Campaign Foundation's 2021 Corporate Equality Index
. Carrier attained the top score after demonstrating it met a set of rigorous criteria that measures equality standards for LGBTQIA+ employees. Carrier also introduced a voluntary "self-identification" option to U.S. employees in its human resource management software, allowing employees more opportunity for gender expression and identity.
"I am proud to work for a company like Carrier that is leading the charge for equality at the workplace," said Manuel Gutierrez, Co-chair, Carrier PRIDE ERG.   
In 2020, Carrier launched a focused
Diversity & Inclusion
strategy to create a more inclusive environment, and included its focus to achieve a diverse workforce representative of its communities as one of its 2030 ESG Goals. To learn more about Carrier's commitment to an inclusive workplace, visit
https://www.corporate.carrier.com/corporate-responsibility/social-impact/our-employees/
and to learn more about Carrier's 2030 ESG Goals, visit
https://www.corporate.carrier.com/corporate-responsibility/our-sustainability-goals/.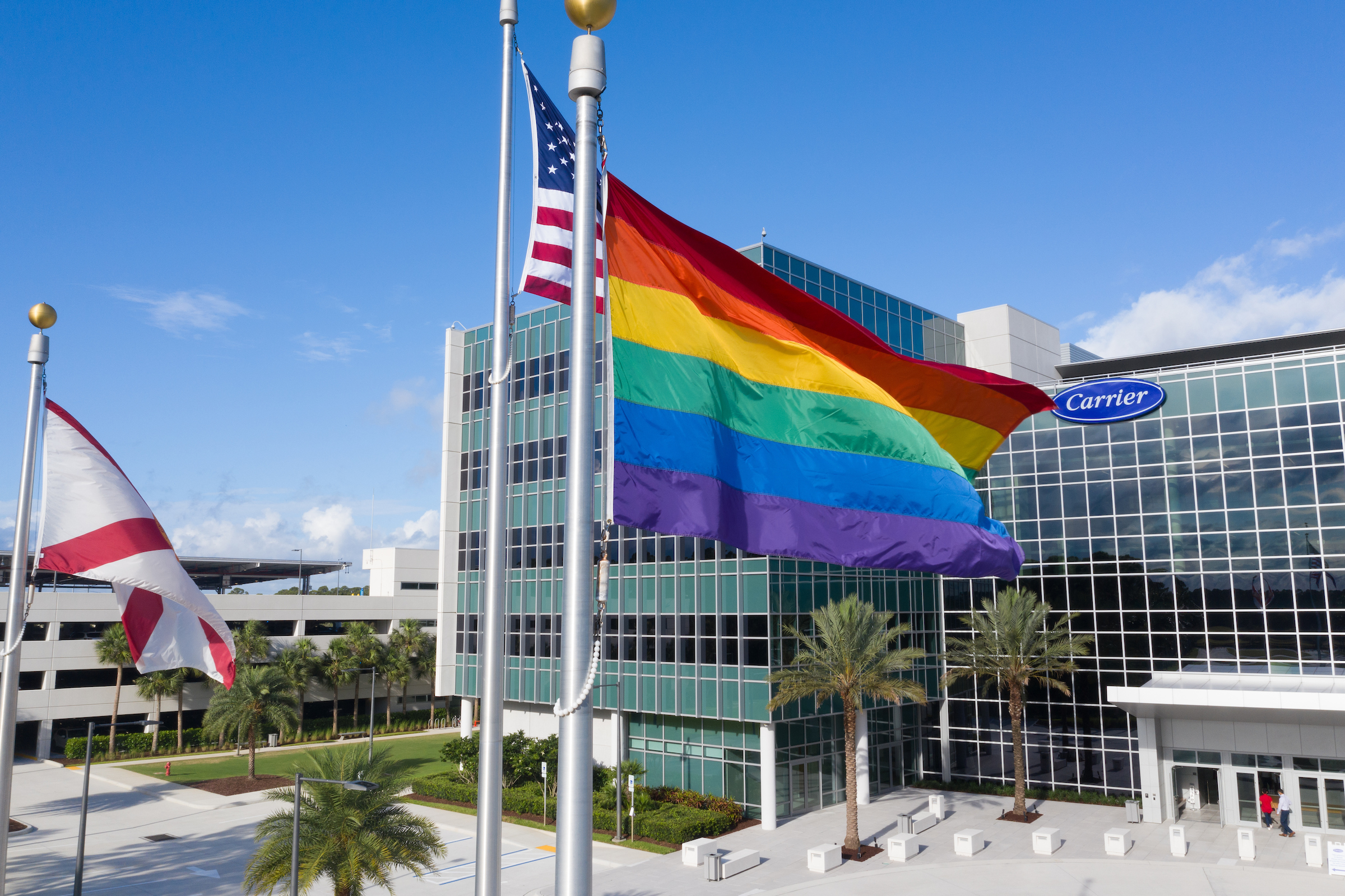 The Pride Flag flies high above Carrier's Global Headquarters in Palm Beach Gardens, Florida in recognition of Pride Month, June 2021.