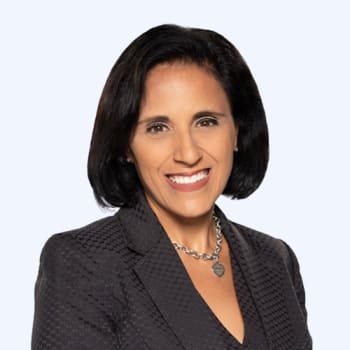 Eva Azoulay
Senior Vice President, Global Business Services & Transformation
Eva Azoulay is Senior Vice President, Global Business Services & Transformation, for Carrier, leading the transformation of the company's operating model to ensure world-class performance as One Carrier. In this role, Eva is responsible for optimizing functions through a global business services capability enabled by shared services and digital solutions across Carrier's geographies. 
Eva joined Carrier in 2020 from Pratt & Whitney, where she held numerous global and large-scale business leadership roles over the course of 25-years. Most recently, she served as Vice President, Commercial Aftermarket, leading a broad range of aftermarket services to generate growth through enhanced offerings with a heavy focus on digital solutions. Eva brings with her extensive knowledge and experience and knows what it takes for businesses and functions to successfully operate together. 
Eva earned a bachelor's degree in engineering from McGill University and an MBA from Concordia University. 
file_downloadEva Azoulay Bio