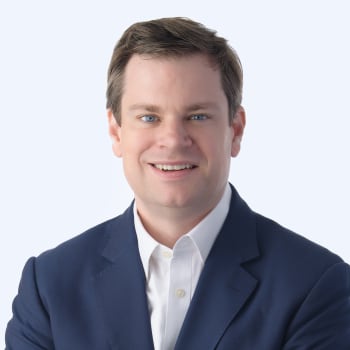 George King III
Vice President, Business Development
George King is Vice President, Business Development, for Carrier. In this role, he is responsible for partnering with internal and external stakeholders to identify, evaluate and execute on business development opportunities such as mergers, acquisitions, divestitures, licensing, partnerships, joint ventures and other new business and market opportunities that build upon Carrier's strategy.
Prior to joining Carrier, he served as Managing Director & Head of Corporate Development for Arconic and its predecessor, Alcoa, where he was a member of the Executive Leadership Team. George has more than 20 years of business development and investment banking experience, having begun his career in mergers and acquisitions with Credit Suisse First Boston and Lazard.
George earned a bachelor's degree with special attainments in commerce from Washington & Lee University, and is a graduate of the Advanced Management Program at Harvard Business School.
Connect with George on LinkedIn
file_downloadGeorge King Bio