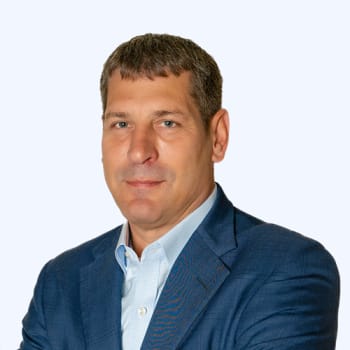 Justin Keppy
President, North America Residential & Light Commercial HVAC
Justin Keppy is President, North America Residential & Light Commercial HVAC, for Carrier. In this role, Justin is responsible for driving profitable growth across Carrier's North America HVAC business through product innovation, accelerated digital innovation and aftermarket sales growth.
Justin has more than 25 years of operational and P&L experience. Most recently, he served as Vice President & General Manager, Truck Trailer Americas, within Carrier's Refrigeration segment. Prior to joining Carrier, Justin served in a variety of capacities within UTC Aerospace Systems, including President, Sensors & Integrated Systems, Vice President, Operations & Supply Chain and Vice President Manufacturing for Hamilton Sundstrand. Before that, he held operations leadership positions with the U.S. Army, Ford Motor and Shawmut Corporation.
Justin earned a bachelor's degree in Systems Engineering from the United States Military Academy at West Point and received an MBA from Harvard Business School.
Connect with Justin on LinkedIn
file_downloadJustin Keppy Bio